Margaret
Denike
Coordinator of LJSO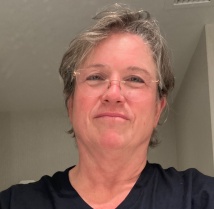 Email:
M.Denike@dal.ca
Phone:
(902) 494-6298
Mailing Address:
Department of Political Science Rm 364, 3rd Floor, Henry Hicks Bldg Dalhousie University, 6299 South Street PO Box 15000 Halifax, NS B3H 4R2

Research Topics:
Biopolitics and genealogical inquiry
Feminist and queer philosophies
Human rights (theory, institutions, politics)
Political activism of sexual and racial minorities
Politics of terror
State-sanctioned discrimination
Education:
Simon Fraser University (Honours B.A. English Literature and Humanities)
University of British Columbia (M.A. English Literature)
Queen's University (LL.M. International Human Rights Law)
York University (Ph.D. Social and Political Thought)
Currently the coordinator of the Law, Justice and Society Program, Dr. Denike is formerly a professor and Program Co-ordinator in International Human Rights at Carleton University. Her teaching, research and writing cover topics such as theories of human rights; feminist and queer philosophies; the political activism of sexual and racial minorities; constitutional equality jurisprudence; state-sanctioned discrimination and persecution; biopolitics and genealogical inquiry; and the politics of terror and security
Selected Publications:
Denike, M. "Scapegoat Racism and the Sacrificial Politics of 'Security,'" International Journal of Political Theory 11 (February 2015), pp. 111-127.
Denike, M. "Polygamy and Race-thinking: A Genealogy" in Gillian Calder and Lori Beaman, eds. Polygamy's Rights and Wrongs. UBC Press, 2014, pp. 142-169.
Denike, M.  "The Sex of 'Right Reason': Aquinas and the Misogynist Foundations of Natural Law," in Maria Drakopoulou, Feminist Encounters with Legal Philosophy. Routledge, 2013, pp.
Denike, M. "Gaga Feminism: Sex, Gender and the End of Normal," Hypatia, Vol. 28 no 2 (Spring 2013): 395-399.
Denike, M., et al. "The Promise of Happiness," by Sara Ahmed (Durham: Duke University Press, 2010). Canadian Journal of Women and the Law Vol. 24 no 12 (Spring 2012): 240-256.
Denike, M. "Homonormative Collusions and the Subject of Rights: Reading Terrorist Assemblages," Feminist Legal Studies: Special Issue on Markets and Sexualities 18 (Spring 2010), pp. 85-100.
Denike, M. "The Racialization of White Man's Polygamy," Hypatia: A Journal of Feminist Philosophy--25th Anniversary Special Issue. (Summer 2010): 852-874
Denike, M. "What's Queer about Polygamy?" in Robert Lecky and Kim Brooks, eds. Queer Theory: Law, Culture, Empire. Routledge 2010, pp. 137-154.
Denike, M. "The Human Rights of Others: Sovereignty, Legitimacy, and 'Just Causes' for the 'War on Terror'," Hypatia: A Journal of Feminist Philosophy. Vol. 23, no. 2 (April-June 2008), pp. 95-121.
Denike, M. 2008. "Engendering [In]Security and Terror: On the Protection racket of Security States," in Ann Ferguson and Mecke Nagel, eds. Dancing With Iris. Oxford University Press.
Denike, M. "Religion, Rights and Relationships: the Dream of Relational Equality" Hypatia: A Journal of Feminist Philosophy. Vol. 22, no. 1 (Winter 2007), pp. 71-91.
Denike, M. "Introduction: The Politics of Inclusion and Exclusion" in Trans/Forming Feminisms, ed. Krista Scott-Dixon. Toronto: Sumach Press, 2006, pp. 136-144.
Denike, M. "The Devil's Insatiable Sex: Toward a Genealogy of Evil", in Robin May Shott, ed. Feminist Philosophy and the Problem of Evil. Indiana University Press, 2006
Service and Activity:
Dr. Denike has long been active in non-government organizations and services that engage in legal education, social justice advocacy, and law reform initiatives to advance sexual and racial equality.