lcarbert
Louise
Carbert
Associate Professor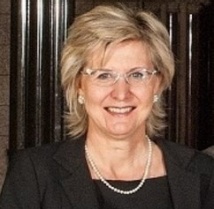 Email:
louise.carbert@dal.ca
Phone:
(902) 494-6628
Mailing Address:
Department of Political Science Rm 344, 3rd Floor, Henry Hicks Bldg Dalhousie University, 6299 South Street PO Box 15000 Halifax, NS B3H 4R2

Research Topics:
Canadian parliamentary governance
Electoral systems
Elections
Federalism and intergovernmental relations
Political behaviour
Education:
University of Alberta (B.A.)
York University (M.A.)
York University (Ph.D.)
Research Interests:
Professor Carbert's research focuses on the intersection between political behavior and economic development policy, particularly in rural communities. She has conducted interviews with rural women leaders across Atlantic Canada and western Canada about their experiences and perceptions of public life.
Selected Publications:
"Women challenging the constitution: New evidence" Atlantis. Editors' introduction to special issue on women and constitution. (37.2) 2016, 81-99. (with N. Black)
"Electoral breakthrough: Women in Nova Scotia politics" in J. Arscott, L. Trimble and M. Tremblay, eds. Stalled: The representation of women in Canadian governments (Vancouver: UBC Press, 2013). Co-authored with Naomi Black.
"Doing the work of representation, Nova Scotia style" in R. Lexier and T. Small, eds. Mind the gaps: Canadian perspectives on gender and politics (Winnipeg: Fernwood Press, 2013). Co-authored with Naomi Black.
Women candidates in the 2013 Nova Scotia election: Is the NDP "contagion from the left" all sneezed out? Aired on CBC Radio 1, "Commentary," 2 October 2013
"The hidden rise of new women candidates seeking election to the House of Commons, 2000 – 2008" Canadian Review of Political Science. 2013 (6:2-3). With addendum on 2011 election. [pdf - 1128KB]
"The hidden rise of new women candidates seeking election to the House of Commons, 2000-2008" Canadian Review of Political Science. (6:2-3) 2012, 143-157. Slide presentation to accompany publication
L. Carbert, "Viewing women's political leadership through a rural electoral lens: Canada as a Case Study" in K. O'Connor, ed. Gender and women's leadership: A reference handbook(SAGE Publications, 2010), 137-150.
L. Carbert, "Senate Reform: What Does Bill C-20 Mean for Women?" in Jennifer Smith (ed.)The democratic dilemma: Reforming the Canadian Senate (Montreal & Kingston: McGill-Queen's University Press, 2009), 153-163.
Rural Women's Leadership in Atlantic Canada (Toronto: University of Toronto Press, 2006). [pdf - 347KB]