Frank
Harvey
Acting Provost and Vice-President Academic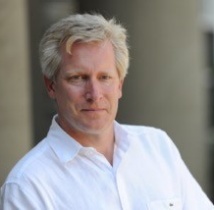 Email:
Frank.Harvey@dal.ca
Phone:
(902) 494-1439
Mailing Address:
Dalhousie University Faculty of Arts and Social Sciences Marion McCain Arts and Social Sciences Building Halifax, Nova Scotia, Canada B3H 4R2

Dr. Harvey is currently not accepting/supervising new graduate students.


Education:
McGill University (B.A.)
McGill University (M.A.)
McGill University (Ph.D.)
Brief Bio:
Frank P. Harvey, Dean of the Faculty of Arts and Social Sciences at Dalhousie University, holds the Eric Dennis Chair of Government and Politics, and held the 2018 J. William Fulbright Distinguished Research Chair in International Studies at Yale University. He also held the position of University Research Professor of International Relations from 2008-2013, served as Associate Dean of Research in the Faculty of Arts and Social Sciences (2011-2013), and is a former Director of the Centre for Foreign Policy Studies at Dalhousie. 
Research Interests:
Dr. Harvey's current research interests include international relations; international conflict crisis and war; US foreign, security and defence policy; homeland security; terrorism; success and failure of coercive diplomacy; deterrence theory; Canadian foreign, security and defence policy; counterfactual history and methods.
Publications:
Dr. Harvey's most recent book, Explaining the Iraq War: Counterfactual Theory, Logic and Evidence (Cambridge University Press 2012) received the 2013 Canadian Political Science Association Book Prize in International Relations. His other books include "The Homeland Security Dilemma: Fear, Failure and the Future of American Insecurity"  (Routledge 2008); Smoke and Mirrors: Globalized Terrorism and the Illusion of Multilateral Security (University of Toronto Press 2004) - Runner-up 2004-05 Donner Book Prize, and finalist 2005-2006 Harold Adam Innis book prize; Millennium Reflections on International Studies (co-edited with Michael Brecher, University of Michigan Press 2002); Using Force to Prevent Ethnic Violence: An Evaluation of Theory and Evidence (with David Carment, Praeger 2001); Conflict in World Politics: Advances in the Study of Crisis, War and Peace (co-edited with Ben Mor, Macmillan Press 1998); and The Future's Back: Nuclear Rivalry, Deterrence Theory and Crisis Stability After The Cold War (McGill-Queen's, 1997). He has published widely on post-9/11 security, the Iraq war, American foreign and security policy, nuclear and conventional deterrence, coercive diplomacy, proliferation, crisis decision-making, protracted ethnic conflict and national missile defence in International Studies Quarterly, Journal of Conflict Resolution, Journal of Politics, International Journal, International Negotiation, Security Studies, International Political Science Review, Canadian Journal of Political Science, and Conflict Management and Peace Science. His commentaries have appeared in the Globe and Mail, National Post, iPolitics, Calgary Herald, Ottawa Citizen, and Chronicle Herald. 
Honours and Awards:
Professor Harvey received Dalhousie's Alumni Association Award for Excellence in Teaching (2012), Dalhousie's Outstanding Graduate Advisor Award (2009), the Faculty of Arts and Social Sciences Award for Excellence in Teaching (1998), and the Burgess Research Award (2000). He was a NATO Research Fellow from 1998-2000 and has received several grants from the Social Science and Humanities Research Council of Canada, the Department of National Defence and the Department of Foreign Affairs and International Trade.