Chevy R. J.
Eugene
Lecturer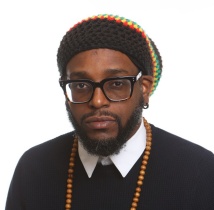 Email:
Chevy.Eugene@dal.ca
Phone:
(902) 494-6609
Fax:
(902) 494-3825
Mailing Address:
Department of Political Science Rm 353, 3rd Floor, Henry Hicks Bldg Dalhousie University, 6299 South Street PO Box 15000 Halifax, NS B3H 4R2 / Black and African Diaspora Studies, Rm 2117, Marion McCain Arts and Social Sciences Bldg., 6135 University Ave, Halifax, NS B3H 4R2

Research Topics:
Reparatory Justice
Social Justice Movements
International Law
Human Rights
Caribbean Thought
Black Radical Thought
Decolonial Praxes
International Relations
Education:
BA with honour's degree (York University); MA (York University)

Brief Biography
Recognized as one of the Global Top 100 Most Influential People of African Descent (MIPAD) Under 40 in politics and governance, Chevy Eugene is a Lecturer in the Black and African Diaspora Studies (BAFD) Program. Chevy holds a Bachelor of the Arts (BA) with honour's degree in International Development Studies (IDS) focused on the Caribbean, Latin America, and Africa. He completed a Master of the Arts (MA) degree in Humanities, centered on social movements, political economy, and arts and culture. Currently, he is completing a Social Science Humanities Research Council (SSHRC) funded PhD entitled "Decolonizing the Caribbean Community's Reparations Campaign" in the Social and Political Thought Program (SPTH) at York University, Canada. Chevy's research takes up the historical struggles for reparations by conceptualizing it as a liberation praxis for conquest, enslavement, colonialism, and neocolonialism in new worldmaking, in the Caribbean context. It proposes a decolonial reparations framework that seeks to delink demands for reparations from neoliberal epistemologies and mechanisms that perpetuate the continuation of neocolonial governmentalities in the Caribbean. His research explores the role of the arts and social movements in the politicization and mobilization of civil society in the Caribbean and its diasporas on the issue of reparatory justice.
Furthermore, Chevy is the Caribbean ambassador for the Pan-African Council (PAC). He leads a collective of entrepreneurs, business leaders, cultural ambassadors, government actors, academics and activists from the Anglophone, Francophone, Spanish and Dutch Caribbean in advancing the Caribbean across sectors. PAC is the premier, action-oriented global leadership organization for visionary Pan-Africanists dedicated to uniting Africa and her Diaspora while fostering cooperation in the political, economic, and social spheres.
Publications:
Peer-Reviewed Journal Article(s)
2022    Eugene, C. (2022). The Politics of Reparations in Rastafari Livity and Reggae. Iyaric, 1(1), 41–48.
2019    Eugene, C.R.J. (2019). Towards a Framework for Caribbean Reparations. Journal of Eastern Caribbean Studies, 44(3), 54-77.
Peer-Reviewed Book Chapter
Eugene, C., Williams, Y., & Gray, A. (2022). Groundings and Rastafari: Re-territorializing Caribbean Indigenous knowledge. In Affirming Methodologies: Research and Education in the Caribbean (pp. 157–172). Routledge

Work in Progress                 
Books
DaSouza, D., & Eugene, C. (Eds.). "Public Policy Formulation in Post-colonial Africa and the Caribbean," Palgrave Macmillan (2025).
Peer-Reviewed Journal Article(s)
Eugene, C. "The Tragedy of Caribbean Studies in Canada." Journal of Canadian Studies (2024)
Eugene, C. "Decolonizing the Legal Framework of the Caribbean Reparations Campaign: An Intervention through Third World Approaches to International Law (TWAIL)." (2024)
Eugene, C. "Natty Dread:" Rastafari 'Livity' as Praxis Towards a New Humanity." (2024)
Conferences:
(Selected)

2023    Eugene, C. "Reparations, Debt, and Wealth: Reimagining the Possibilities of Economic Liberation for People of African Descent." Second Session of the Permanent Forum on People of African Descent, UN Head Quarters, New York, May 30, 2023 – June 2, 2023.
2023    Eugene, C. "The Crisis of Caribbean Studies in Canada." Centre of Research on Latin America and the Caribbean, York University, April 3.
2020    Eugene, C., Williams, Y., & Gray, A. "Groundings and reasoning: re-territorialising Caribbean Indigenous knowledge" Caribbean Research Methodologies Online Seminar 2020, October 16.
2019    Eugene, C. "The Roles of the Youth and Arts in the Caribbean Reparations Movement" Caribbean Festival of the Arts (CARIFESTA), University of the West Indies, Saint Augustine, August 22.
2018    Eugene, C. "A Fanonian Humanist Approach in Understanding Caribbean Reparations." Strategies of Critique XXXII, York University, Keele Campus, Toronto, October 11 – 13.
2018    Eugene, C. "The Radical Creative Imagination: Towards Caribbean Reparations" Black Canadian Studies Association, University of Regina, Saskatchewan, May 26 – June 1.
2017    Eugene, C. "Black Radical Future" Black Speculative Arts Movement Canada, Concordia University, Montreal September 23.
2017    Eugene, C. "How Black Lives Matter has Transformed the Visual Representation of Black Resistance." Harriet Tubman Summer Institute for Research on Africa and its Diasporas, York University, Keele Campus, Toronto, August 8 – 13.  
2016    Eugene, C. "What does the International Decade for People of African Descent Means for Saint Lucians?" Panelist at the Launch of the International Decade of People of African Descent, Castries, Saint Lucia, May 4.
Professional Affiliations
Research Associate, Centre for Research for Latin America and the Caribbean (CERLAC), York UniversityResearch Associate, Centre for Research for Latin America and the Caribbean (CERLAC), York University
Research Associate, Harriet Tubman Institute, York University
Research Fellow Member, Jack and Mae Nathanson Centre on Transnational Human Rights, Crime and Security, York University
Research Associate, Centre for Reparations Research (CRR), University of the West Indies (UWI), Mona Campus
Member (Fellow), UN Office of the High Commissioner for Human Rights (OHCHR)
Member, Caribbean Solidarity Network (CSN)
Member, Caribbean Studies Association (CSA)
Member, Black Speculative Arts Movement (BSAM) Canada,
Member, National Association of African American Studies & Affiliates (NAAASA)
Member, Association for the Study of Worldwide African Diaspora (ASWAD)