About Political Science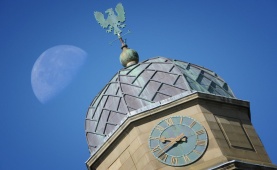 Political Science is important to society because an educated citizenry is the best safeguard for democracy. Political Science is valuable for individuals who want to know more about the values, laws, institutions and policy mechanisms that govern their lives in society, and as well, the differences between their system of government and those in other countries.
Political Science is an especially useful preparation for students who wish to pursue careers in teaching, law, public service or business. There are many minor program opportunities to further these study areas.

Faculty & Research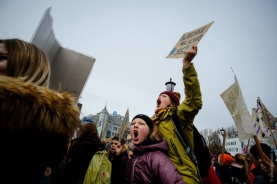 There is exciting research happening everyday through the assistance of many grants; through many workshops and conferences we are able to demonstrate the knowledge gained as well as gather further insights.

Department News
–
Friday, September 9, 2022
Dr. Anders Hayden, who teaches a course on the Politics of Consumption, was interviewed for a Saltwire article about the growing popularity of toonie and fiver birthdays, which downplay the emphasis on gifts. Read more here: https://www.saltwire.com/atlantic-canada/lifestyles/ditch-the-gifts-give-cash-and-help-charity-instead-for-kids-parties-why-toonie-and-fiver-birthdays-are-growing-in-popularity-on-the-east-coast-100767665/
Leah Sarson's new article about how Indigenous law-making affects state authorities
–
Wednesday, June 29, 2022
This article is part of a series focusing on the grads of the Dalhousie Class of 2022. For Claire Mercer, keeping busy and involved with campus life has been a huge part of her career as an undergraduate student at Dalhousie. This spring, Claire graduates with a Bachelor of Arts degree, with a Combined Honours in History and Political Science. In addition to the degree that she worked for over the past four years, Claire also leaves Dal with valuable work and volunteer experience both on and off campus and several special achievements to be proud of.
View More