About Political Science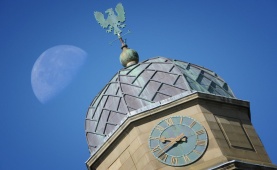 Political Science is important to society because an educated citizenry is the best safeguard for democracy. Political Science is valuable for individuals who want to know more about the values, laws, institutions and policy mechanisms that govern their lives in society, and as well, the differences between their system of government and those in other countries.
Political Science is an especially useful preparation for students who wish to pursue careers in teaching, law, public service or business. There are many minor program opportunities to further these study areas.

Faculty & Research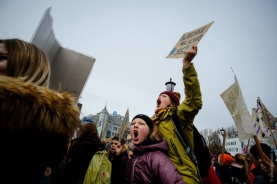 There is exciting research happening everyday through the assistance of many grants; through many workshops and conferences we are able to demonstrate the knowledge gained as well as gather further insights.

Department News
With the shifts in Nova Scotia's population since 2012, this 2022 redistribution of federal electoral districts is bound to be more difficult for Louise Carbert's 2nd time as a Commissioner.
–
Wednesday, April 6, 2022
Dr. Anders Hayden was interviewed for an article in the magazine Refinery 29 titled: "'I Don't Deserve To Be Burned Out.' How Capitalism Complicates Rest." https://www.refinery29.com/en-us/2022/04/10918535/feeling-guilty-resting-imposter-syndrome
–
Wednesday, March 30, 2022
Congratulations to Tobias Schminke on winning the Dal 2022 IMPACT Awards for the Student Entrepreneur of the Year. Read more here https://www.dal.ca/news/2022/03/30/impact-awards-2022-dalhousie.html?utm_source=Today@Dal&utm_medium=email&utm_campaign=dalnews.
View More