Today@Dal
»
Go to news main
Pets of Dalhousie: Meet Sylvester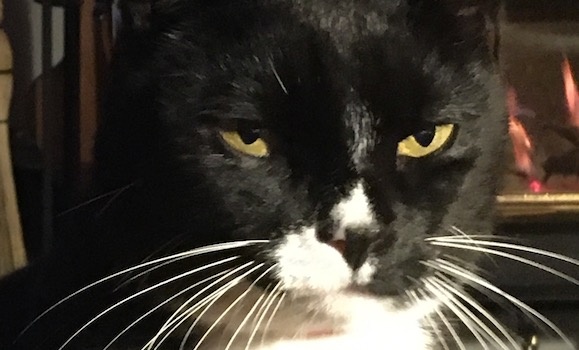 Sylvester is a tuxedo cat who lives with Suzie Officer, executive director, planning and strategy with the Faculty of Health.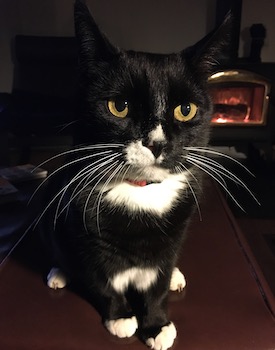 Name: Sylvester – what else could it be?
Nickname: Spud or Sir.

Species/breed: Tuxedo with a hint of Bond … James Bond.

Age: 12 or 13.
Fave food: Cheese Whiz – but he doesn't know his meds are in it. 😊 

Special tricks: Swatting at your feet on his way out … adorable. ☹️

Best quality: Heart melting when he deigns to give a cuddle.

Social media platform or handle, if available: Not yet but maybe after this exposure.
Read more about this series on Dal News. And don't forget to check out the previous pets we've featured in this space this month, Suzy, friendly fish, Cello, Fionn and Bran, Matou and Minou, Dodger, Shubie, Soca, Aspen, Reimer, Plum, Thomas T. Cat, Sean, Sir Walter and Lola, Alpha and Omega, Jojo, Jerry Berry and Dexter, Noëlle, Attticus and Calpurnia, and Stanley, as well as those from previous months:
The month in pets: January

The month in pets: February