Today@Dal
»
Go to news main
Pets of Dalhousie: Meet Sean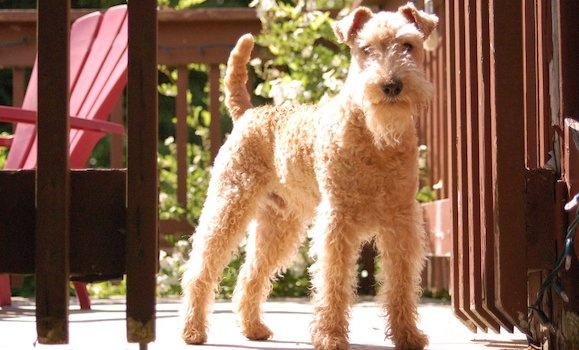 Sean is a lakeland terrier who lives with Janet Music, a PhD student in the Faculty of Agriculture's Department of Business and Social Sciences.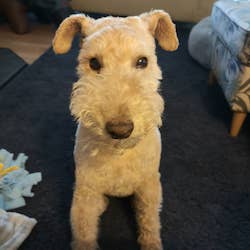 Name: Sean

Nickname: Seanster Monster

Species/breed: Lakeland terrier

Age: 10

Fave food: Anything cinnamon.

Special tricks: He's great at training humans to give him everything he wants.

Best quality:  He's a terrier: stubborn, opinionated and loud. He's perfect!

Social media (if available): No social media.
Read more about this series on Dal News. And don't forget to check out the previous pets we've featured in this space this month, Suzy, friendly fish, Cello, Fionn and Bran, Matou and Minou, Dodger, Shubie, Soca, Aspen, Reimer, Plum and Thomas T. Cat, as well as those from previous months:

The month in pets: January

The month in pets: February