Today@Dal
»
Go to news main
Pets of Dalhousie: Meet Aspen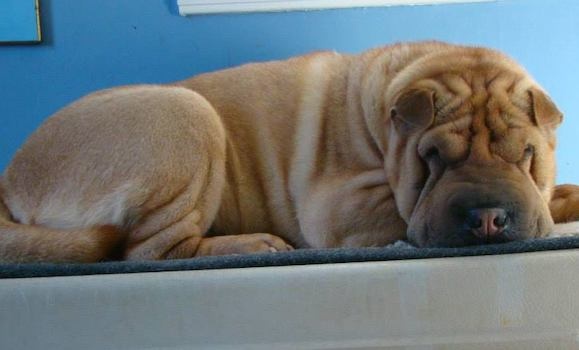 Aspen is a Chinese shar-pei who lives with Lynda Corkum, administrative secretary at the Schulich School of Law.
Name: Aspen
Nickname: Azzie

Species/breed: Chinese shar-pei

Age: 12.5 years.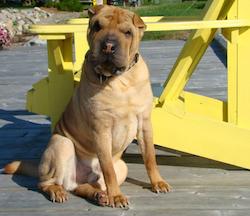 Fave food: Sardines
Special tricks: His sense of smell is amazing! We had rats living in and around our green bin a few winters ago. Aspen was the one who alerted me to this. Now, all I have to say is "Where are the dirty rats?" and he goes right to the green bin. He is an excellent guard dog. Nothing happens outside of the house without Aspen alerting me to it. He is also a cuddler extraordinaire.

Best quality: Everything about him. He is loyal, gentle, affectionate. And cute as a button!

Read more about this series on Dal News. And don't forget to check out the previous pets we've featured in this space this month, Suzy, friendly fish, Cello, Fionn and Bran, Matou and Minou, Dodger, Shubie and Soca, as well as those from previous months:

The month in pets: January

The month in pets: February