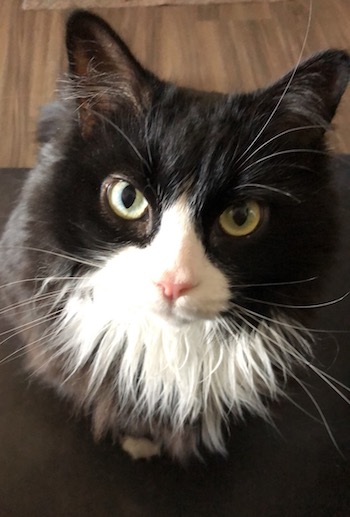 Reimer is a long-haired cat who lives with Jordan Gardiner, project coordinator with SURGE, the science innovation sandbox.
Name: Reimer. Like the hockey player: James Reimer.
Nickname: Bubbas

Species/breed: Long-haired fluffball.

Age: 7

Fave food: Milk from mommy's cereal.
Special tricks: Catching the little red laser dot every morning.

Best quality: Cuddles mid day, morning kisses and curling up at the foot of the bed.

Read more about this series on Dal News. And don't forget to check out the previous pets we've featured in this space this month, Suzy, friendly fish, Cello, Fionn and Bran, Matou and Minou, Dodger, Shubie, Soca and Aspen, as well as those from previous months:

The month in pets: January

The month in pets: February