These angelfish and tetra fish live with Jojo Jose, system support technician with Facilities Management.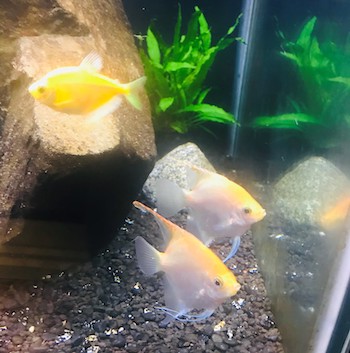 Name: They are not named.

Species/breed: Angelfish and tetra fish.

Age: 1.5 years

Fave food: Pellets and flakes.

Special tricks: The angelfish are very funny to watch, they move back and forth. Tetra swims very fast some times.

Best quality: Angelfish are friendly with kids — when they hold a finger on the aquarium glass, the angelfish come close as if shaking hands, lol!
On social media? Share here is you wish: N/A
Read more about this series on Dal News. And don't forget to check out the previous pet we've featured in this space this month, Suzy, as well as those from previous months:

The month in pets: January

The month in pets: February