Today@Dal
»
Go to news main
Pets of Dalhousie: Meet Harley
Posted by
Communications, Marketing and Creative Services
on February 10, 2021 in
Community Highlights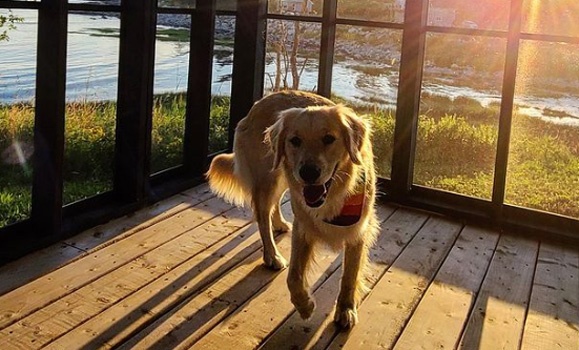 Get to know Harley, a Golden Retriever belonging to Jill Marie McSweeney-Flaherty, an educational developer with the Centre for Learning and Teaching.
(Find information on how to submit your own pet's profile at the bottom of this profile.)

Name: Harley! She is as cool, independent, fun and rockin' as Harley Quinn!

Nickname: Harls

Species/breed: Golden retriever mixed with a bit of Godzilla. Stomps around, swishes floofy tail to knock her sibling kitties around.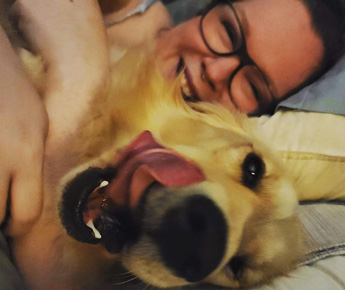 Age: 2.5 years

Fave food: "Chikem" and bacon

Special tricks: Harley is a pro at rolling over and belly rubs. Her belly rubs can distract anyone, causing them to immediately feel the need to rub her plump little tummy.

Best quality: Unending love and need for attention (although, this is a debated quality!)

Social media platform or handle, if available: On Instagram @HarleyQuinnPoochie
Want to tell the Dal community about your beloved pet? Forward along your image(s) and information using the above categories to today@dal.ca

Read more about this series on Dal News. And don't forget to check out the previous pets we've featured in this space, including Camden, Juno, Bristow and Milo, Uke, Birdie, Varric, Toby, Charlie, Shuri, Ranger and Hazel, Darla, MacKenzie and Nicola.