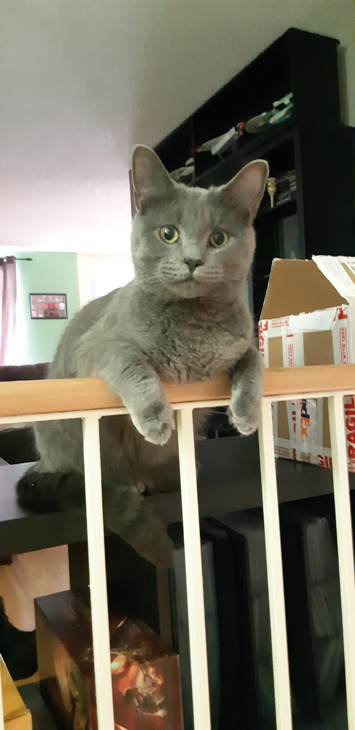 Get to know Varric, a sprightly feline belonging to André Comeau, a research associate in the Department of Pharmacology and manager of the Integrated Microbiome Resource.

(Find information on how to submit your own pet's profile at the bottom of this profile. Read more about this new series on Dal News.)

Name: Varric, after everyone's favorite scoundrel from the Dragon Age series.

Nickname: Varric T. Kirk

Species/breed: Felis catus photogenicus

Age: Nearly 3

Fave food: Short attention span, but will stop for yogurt.

Special tricks: Head-Butt Master, 2nd-degree.

Best quality: His punkiness.

Social media platform or handle, if available: Too busy for posting.
Want to tell the Dal community about your lovely pet? Forward along your image(s) and information using the above categories to today@dal.ca
And don't forget to check out the previous pets we've featured in this space, including Camden, Juno, Bristow and Milo, Uke and Birdie.