Today@Dal
»
Go to news main
Pets of Dalhousie: Meet Bristow and Mylo
Posted by
Communications, Marketing and Creative Services
on January 25, 2021 in
Community Highlights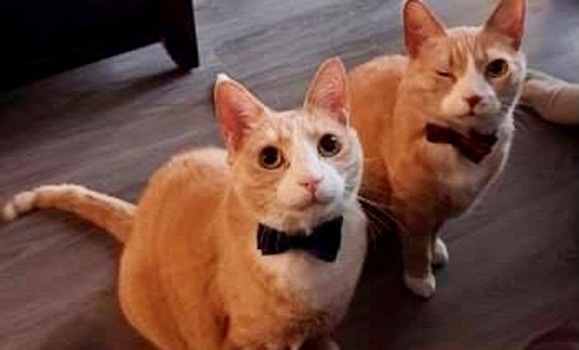 Get to know Bristow and Mylo, twins tabbies belonging to Jon Bruhm, Manager of Donor Relations with the Dalhousie Medical Research Foundation.
(Find information on how to submit your own pet's profile at the bottom of this profile. Read more about this new series on Dal News.)
Name: Bristow and Mylo's names were inspired by the early 2000s action thriller TV series, Alias.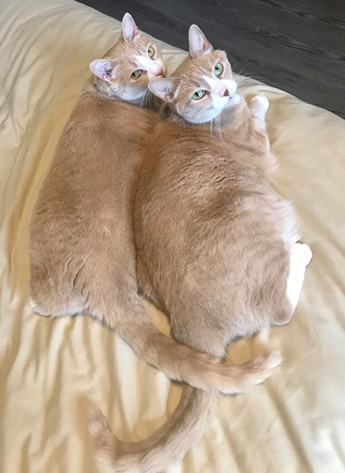 Nickname: WAY too many to list, but primarily B-bear and Meekat.

Species/breed: Ipsum bonum puerorum (very good boys).

Age: 11

Fave food: Chicken!

Special tricks: Their twintuition causes them to start bathing at the exact same moment, even when they're in different rooms and can't see or hear each other. Also, Mylo rolls over on command, while Bristow has a knack for appearing on webcam at the worst possible time.

Best quality: Loyalty.
Want to tell the Dal community about your lovely pet? Forward along your image and information using the above categories to today@dal.ca
And don't forget to check out the previous pets we've featured in this space, including Camden and Juno.