News
Subscribe - Awards
Awards
»
Full news listing

Tuesday, September 27, 2016
Professors Robert Currie and Wayne MacKay have received SSHRC grants to further research projects.

The Schulich School of Law congratulates Professor Richard Devlin, "a distinctive voice in legal literature", on receiving this great honour
amed the 2014 Nova Scotia Barristers' Society Distinguished Service Award winner, MacNeill has been actively involved in giving back to the community through law for two decades.
The Schulich School of Law would like to congratulate John S. Fitzpatrick, QC of BoyneClarke on being the recipient of the 2014 Weldon Award.
Winning exercise, used in his Professional Responsibility class, asks students to quickly sketch pictures about different perceptions of lawyers.

Professor Michelle Williams-Lorde was presented with the Queen's Diamond Jubilee Medal by the Hon Senator Donald Oliver at the James R Johnston Distinguished Speaker Series
Associate Professor Sarah Bradley, Chair of the Nova Scotia Securities Commission, was appointed to a two-year term as Vice-Chair of the Canadian Securities Administrators.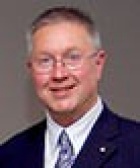 Katie Sykes, Animals and the Law instructor, won an international essay competition for an essay on International Economic Law.
Dal Alumni appointed to QC for NB
View past items