News
»
Go to news main
KUDOS! Schulich Law professors awarded SSHRC research grants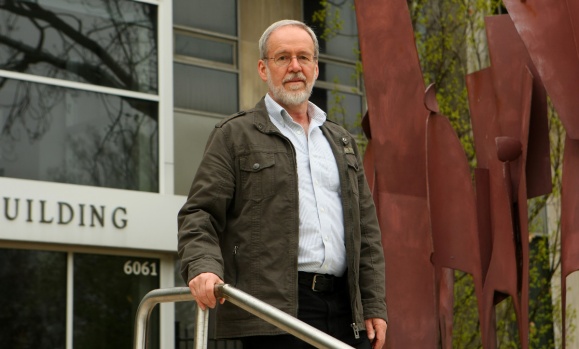 In addition to teaching, our faculty members are actively engaged in research that will impact the law in myriad ways. Recently, four professors were awarded Social Sciences and Humanities Research Council (SSHRC) research grants to pursue some of those projects. Here we share summaries of two of them, and we'll post about the others (Professors Jamie Baxter and Jennifer Llewellyn) as soon as we have all of those details.
Strengthening justice for victims of international crimes
A partnership of leading Canadian academics and non-governmental organizations has been awarded $2.5 million for the next five years by the SSHRC to strengthen justice for victims of international crimes such as war crimes, crimes against humanity, and genocide.
The project is led by Fannie Lafontaine of Laval University's Law Faculty in Quebec City and co-directed by Jayne Stoyles of the Canadian Centre for International Justice in Ottawa. It involves 22 other academic researchers, including the Schulich School of Law's Professor Robert Currie, as well as NGO partners from 12 organizations.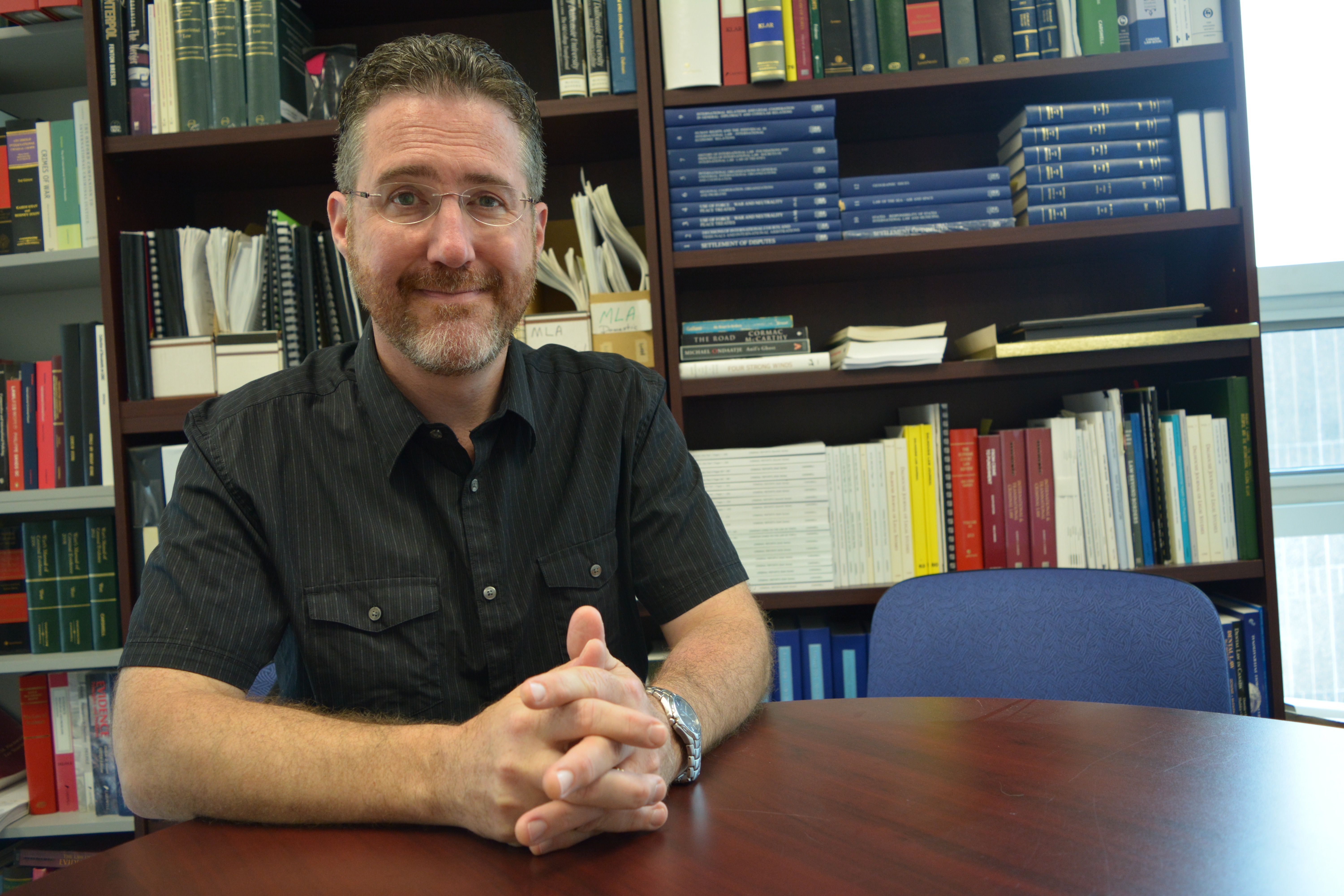 "Canada has historically had strong participation in international criminal justice efforts, but this grant will allow Canadian lawyers, researchers, and civil society organizations to play an even larger role," says Currie. "It's quite a remarkable project. On our end, we're hoping that the grant will help us attract more graduate students to come and work with us in the area of international and transnational criminal law."
This Canadian partnership has a strong international focus and network. It will contribute to the effectiveness of the global effort to hold accountable those responsible for the most serious international crimes while enhancing Canada's role as a global leader in this field.
The project will link academic researchers, legal clinics, and NGO partners across Canada to work on an interdisciplinary research program that focuses on different yet complementary routes that victims of international crimes can take in Canada, in other states, and before international institutions to seek criminal, civil, administrative, or other remedies.
The project will address issues such as:
• sexual and gender-based violence
• the place and role of victims in devising and implementing accountability mechanisms
• strategic litigation in Canada and abroad
• corporate liability
• co-operation with international tribunals and between states in the fight against impunity
• deportation of suspected war criminals and access to refugee status
It's expected that hundreds of Canadian students will get involved in the project as research assistants and through internships, university-based legal clinics, and in other ways.
Examining sexual assault on university campuses
Professor Wayne MacKay, the Yogis and Keddy Chair in Human Rights Law, is a co-applicant researcher in a Partnership Grant totalling almost $2.5 million over seven years that will be used to form a partnership that will cross disciplines, institutions, and sectors to examine and address rape culture in universities.
MacKay's work on this project is being conducted under the umbrella of the Human Rights Chair as part of the Chair's mandate to advance human rights on campus and beyond. The sexual equality of women is a vital aspect of human rights, and part of that is freedom from sexual violence in all aspects of their lives.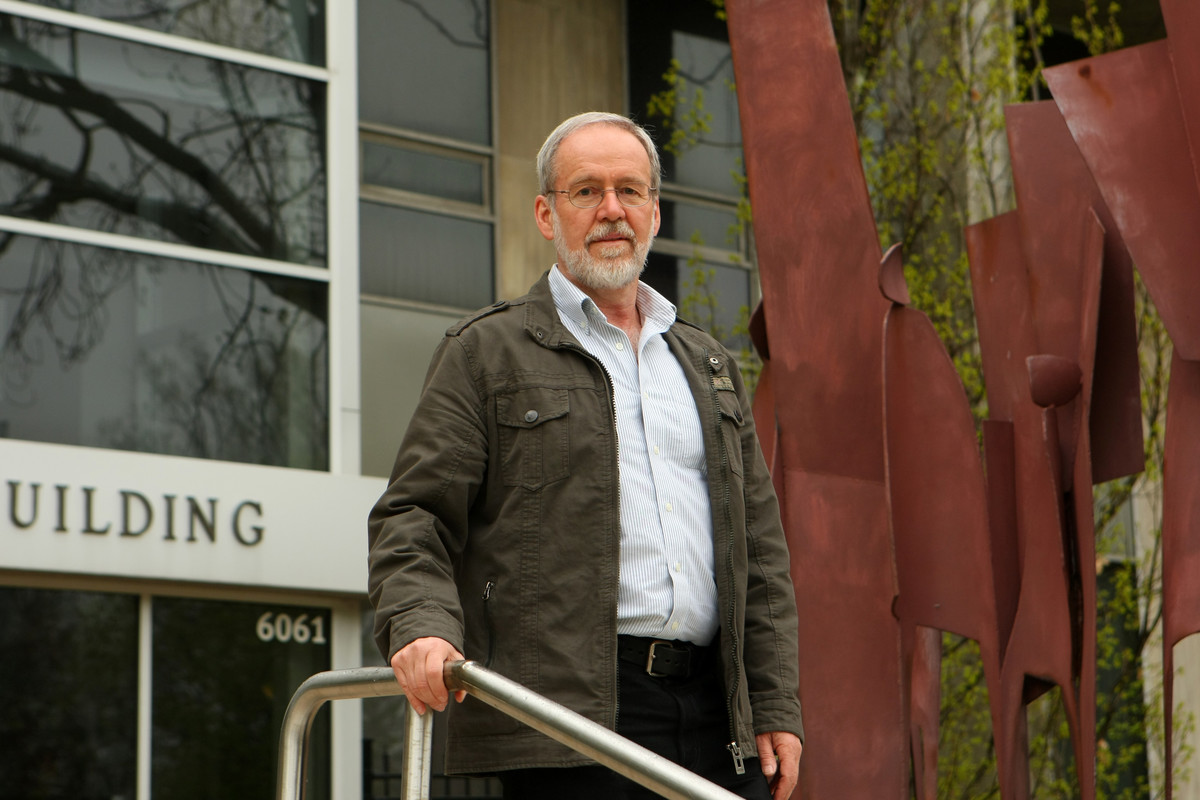 The Schulich School of Law School and, indirectly, Dalhousie University are the only institutions in Atlantic Canada that are involved, and MacKay is the only co-applicant in Atlantic Canada. "We were ranked third out of 16 final applicants, so we did really well," he says.
The project is titled "A multi-sector partnership to investigate and develop policy and practice models to dismantle rape culture in universities," and its main applicant is Shareen Shariff, an Associate Professor in McGill University's Department of Integrated Studies in Education. It will aim to provide insight into the roles of social media, news media, the entertainment industry, and the legal justice system in protecting victims of sexual violence and infringing their human rights.
In addition to identifying the roles of various institutional players in facilitating rape culture on campus, the project is also designed to identify specific and practical ways in which each player can improve the situation and effectively address the real problems of sexual violence.
"This is intended to be applied research that identifies problems and gives concrete, practical advice to reduce the incidences of sexual violence on university campuses," says MacKay. He'll be involved in developing a sexual assault tool-kit for universities with recommendations and resources to make policy and programming changes that will give students a way to communicate more responsibly.