News
»
Go to news main
Professor Michelle Williams presented with The Queen's Diamond Jubilee Medal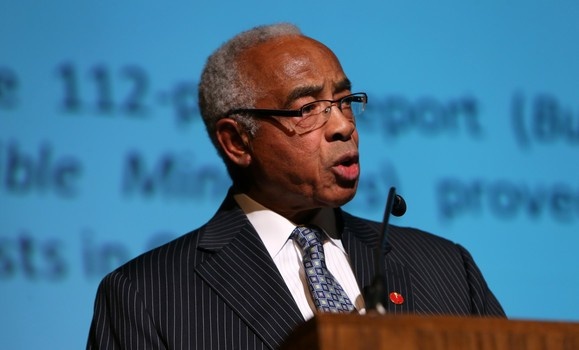 Senator Oliver was the invited speaker for the James R Johnston Chair in Black Canadian Studies Distinguished Speakers Series. He presented on his 50 years of diversity advocacy, first as a Dalhousie-educated lawyer and, for the past 23 years, on the Canadian Senate. He spoke on the cultural and historical legacy of black Canadians, the need to acknowledge and reject old stereotypes and the need for black Canadians to, "believe in our own ability to shake up the status quo."
The evening also included a presentation of the Queen's Diamond Jubilee Medal to Dalhousie law professor and director of the Indigenous Blacks & Mi'kmaq Initaitive, Michelle Williams. Senator Oliver applauded the work that she does — as well as the JRJ Chair at Dalhousie — as initiatives which support opportunities for black Canadians.

"We have come a long, long way," said the senator, who will retire this year. "But we still have a long way to go."