News
»
Go to news main
Schulich Law's Heather McNeill QC named 2014 Distinguished Service Award Winner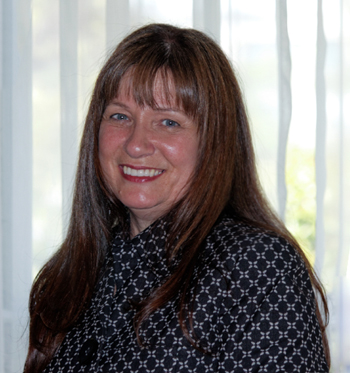 When you first meet Heather McNeill ('94), it's hard to miss her positive attitude and giving spirit. "I have a passion to help others make a difference," says the local Mi'kmaq woman. It's clear that she embraces the Weldon tradition of unselfish public service in all aspects of her life. Named the 2014 Nova Scotia Barristers' Society Distinguished Service Award winner, McNeill has been actively involved in giving back to the community through law for two decades.
Started in 1999, the recipient of this annual award is chosen by the NSBS committee as someone who "has made long-term, exceptional volunteer contributions to the legal profession and the Society"(www.nsbs.org). McNeill was thrilled to discover she was the winner for this year.
"I got the call from the NSBS on a Friday afternoon, and it made my weekend! Receiving this award means — on both a personal and professional level ­— that the efforts I have made over the past 20 years as a lawyer and a community advocate are noteworthy and they truly matter." 
Lending a Helping Hand
 
McNeill has been a lawyer with Dalhousie Legal Aid Service for the past 17 years. Here, she helps provide legal aid for those who would otherwise not be able to obtain assistance and she works with the clinical students as an advisor and provides legal leadership. On top of her work with the Clinic, she has made a strong commitment to helping improve this community through thousands of hours of volunteer work.
"The most rewarding part of my community work is being able to use my legal education and experience to help individuals and community groups realize meaningful change and outcomes from my small contribution to their challenges."
She gives back to her community through a number of avenues.  She's a member of the Indigenous Blacks & Mi'kmaq Initiative Advisory Council and the IB&M Standing Committee here at Schulich. She also provides pro bono legal services through the Immigrant Settlement & Integration Services. She is a member of the Minister's Advisory Committee on Child Welfare and a board member for the Tawaak Housing Association and the Nova Scotia Health Promotion Clearinghouse.
A Love of Community
 
McNeill believes that helping to build a community is one of the most important things we can do with our time. This stems from the great support she received when she was just beginning her career in law.
"I have had the good fortune of being cared for by my community. I am a member of the Millbrook First Nation who supported me 100 per cent in my efforts to obtain a law degree. My band funded my legal education which allowed me, as a single parent, to raise my daughter and concentrate on my studies, without worrying constantly about finances. I am extremely grateful for that opportunity. I believe it is my responsibility to give back to community for all of the generosity I have had bestowed on me."    
A former commissioner with the Nova Scotia Human Rights Commission, McNeill has served on many boards including: the Mi'kmaq Justice Institute, the Legal Information Society of Nova Scotia, and as a former board president with the Mi'kmaq Native Friendship Centre. She has also been a key member of the Aboriginal Justice Committee and volunteers with the Nova Scotia Barrister's Society.
McNeill says that she could never have succeeded as an advocate and community leader without the network of her community.
"I could not have attained this place in my career without the tremendous support and encouragement of Dalhousie Legal Aid Service, our executive director, Donna Franey, the wonderful colleagues and staff I work with, along with the overwhelming support I received from Dean Kim Brooks for the work we do at the Clinic. I would also be amiss in not acknowledging my family.  They are the ones who put up with my late nights at work, and community participation at night and on weekends.  My work takes me away from them, but they support me in all that I do, and for that I am grateful."
The 2014 Nova Scotia Barristers' Society Distinguished Service Award  will be presented on September 19 at the Society's annual recognition reception.