Writing & Communications

Improve your business communications skills
Effective communication is key to a successful business. Develop the skills you need to communicate with style and confidence in the workplace.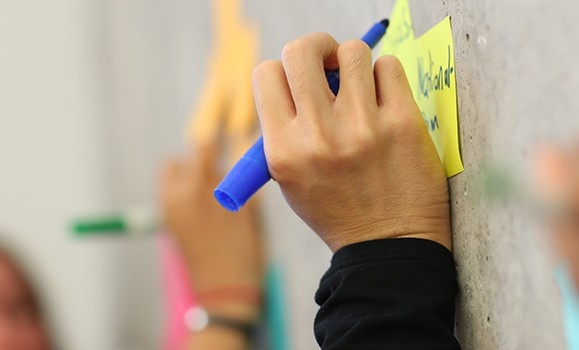 Certificates
Customer Service Specialization
With robotics in artificial intelligence, customer service is a fast-changing industry and it is vital to stay on top of the most current market trends. Looking at real-world examples and case studies, this certificate covers the different phases of implementing a customer service plan. We will also examine operations, management techniques, and data reporting methods that all support customer success management (CSM) program implementation. The cost for this three-course certificate is $3,585.
NEW Professional Communications
This certificate is designed to help you communicate with clarity and confidence in today's work settings - in-person, virtual or hybrid. You will learn to better communicate across cultures and generations. You will also learn how to write and verbalize more effectively to your audience. To earn this certificate, you must complete three required courses and two of three electives. | Cost: $3,385.
Other Courses Not to Miss
Accident Investigation
In this nine-week course, you will gain the necessary background, understanding, and innovative methods required to conduct a thorough and effective accident investigation. Cost: $1,195.
Strategic Public Communications: Building Impact & Influence
This course examines the foundational elements of communication and its many facets. You'll cover everything from employee communication to media relations, to the changing nature of communication in a digital landscape. Time commitment: 36 learning hours over twelve weeks | Cost: $1,045