Microcredentials

Dal microcredentials represent the achievement of very specific skills or competencies valued by employers and have been validated by Dalhousie University.

When you earn your microcredential, you leave your learning experience confident in your ability to successfully demonstrate and communicate these specific skills or competencies.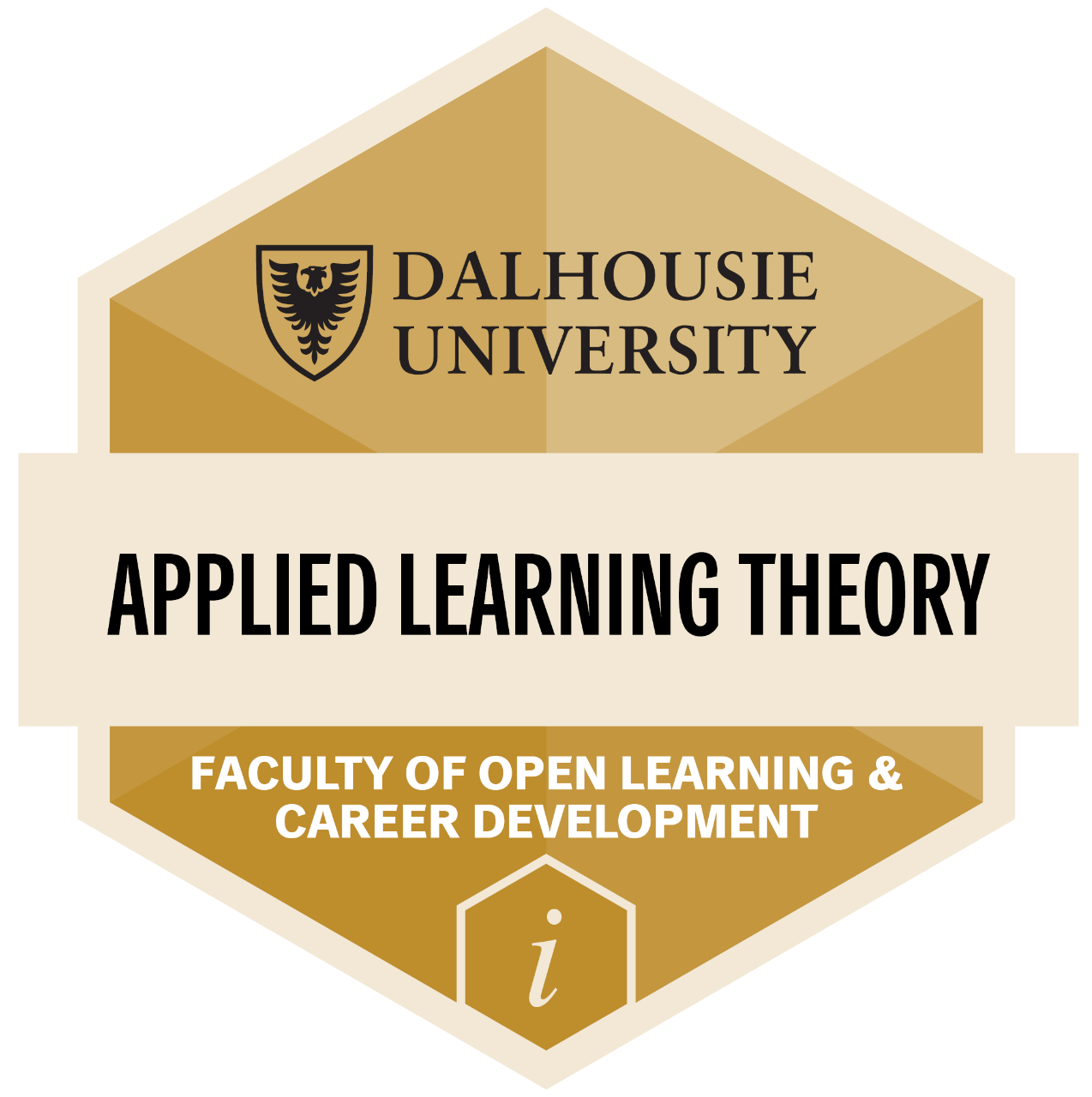 Microcredentials are represented by a digital badge that can easily be added to your online platforms like LinkedIn so prospective employers can see them.
To learn more about Dal microcredentials and what they are, check out our 30-second YouTube video or visit our FAQ page.
Dalhousie University is committed to providing learning experiences that build skills to meet the needs of today's employers. We are regularly adding new microcredentials. Click below to see what we're currently offering. 
African Nova Scotian Justice Institute
Impact of Race & Culture Assessment
College of Sustainability
Collaborative Facilitation
Reflective Leadership
Dal Innovates
Business Case for Diverse Teams
Business Communications for Researchers: Listening & Speaking
Business Model Generation - Business Model Canvas
Primary Market Research: Interviewing Customers
Environmental Health And Safety
Laser Safety Awareness
Incident Investigation
Faculty of Agriculture
Woodworking Lab Equipment Safety
Faculty of Engineering
Python Foundational Bootcamp
Faculty of Open Learning & Career Development
A2 English Communication
B1 English Communication
B2 English Communication
C1 English Communiation
EDIA in Language Education
Intercultural Awareness
IoC Planning for Educators
IoC Strategies
Microcredential Design
Technology in Language Education
Writing for Academic Publication
Mental Health Innovations (MHI)
Responding to Mental Distress
Nova Scotia Career Development Association (NSCDA)
Needs Assessment: Foundations