Business Operations & Management
Learn how to create efficient and effective business processes
Effective operations and process management can dramatically increase productivity within a business. Learn how to improve your planning, strategy, and day-to-day production.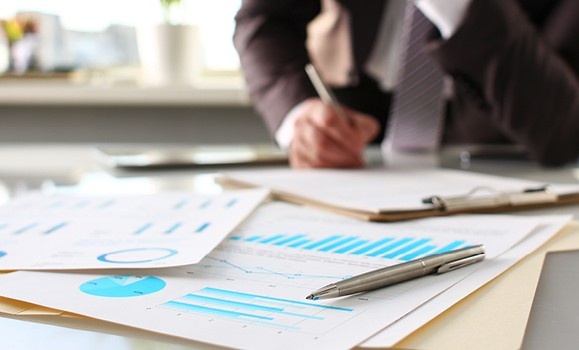 Certificates

Change Management
This certificate provides practical knowledge of change management techniques and models that can be effectively implemented within your organization. This structured approach will help you understand how to navigate change as an individual, as a member of a team/organization and as a leader. The cost for this six-course certificate is $4,960.
Creative and Critical Leadership
Consisting of three fully online courses, this certificate is designed to help you enhance your critical thinking, creative, and analytical skills for solving problems in the complex workplaces of today. Cost: $3,135.
Customer Service Specialization
With robotics in artificial intelligence, customer service is a fast-changing industry and it is vital to stay on top of the most current market trends. Looking at real-world examples and case studies, this certificate covers the different phases of implementing a customer service plan. We will also examine operations, management techniques, and data reporting methods that all support customer success management (CSM) program implementation. The cost for this three-course certificate is $3,585.

Courses:
Understanding the Value of Customer Success
Implementing Customer Success Strategies
Refining, Measuring, and Improving Customer Success Strategies
Business Analysis
The demand for experienced business analysts increases as the profession becomes more globally recognized and standardized, and employers acknowledge the value business analysts bring to their organizations. Whether you are new to the profession or a seasoned business analyst, you will benefit from the knowledge and practical application of standard tools and techniques used in many industries today. The cost for this five-course certificate is: $5,220
Courses:
Business Analysis Essentials
Business Analysis in Practice
Enterprise and Strategic Analysis
Introduction to Business Data Analytics
The Agile Business Analyst
Leadership Excellence
This certificate is offered fully online and is issued in partnership with the Business Excellence Institute, an international organization specializing in leadership and strategy. It provides a robust foundation for current and aspiring leaders to develop an authentic, flexible and adaptable leadership style for today's complex, dynamic organizations and landscapes.  Take one course or more to upskill your leadership competencies and build confidence in your leadership capabilities. Each course takes a minimum of 36 hours to complete over 12 weeks.  
Courses:
Leadership Dynamics
Ethics in Action
Mastering Strategy
Business Management
This certificate is offered fully online. The practical focus of the courses helps you develop a knowledge base and a range of strategies and skills to manage effectively and successfully in complex, dynamic organizational contexts. Each course is 36 hours over 12 weeks and costs $1,045.
Courses:
Finance Essentials for Business
Law Essentials for Business
Marketing Essentials for Business OR Microeconomics for Business
Customized Lean Six Sigma Offerings
Our three-course Certificate in Lean Six Sigma is now offered as a training option for your organization. 

This certificate will provide you with an advanced set of quality tools to be applied in a structured way to improve your organization's processes and the services or products produced by those processes. You will learn to lead projects using the DMAIC (Define | Measure | Analyze | Improve | Control) methodology. A full description of the certificate and three courses can be found here.
The Certificate in Lean Six Sigma can be delivered as is, or customized for your organization – it's up to you.  The training also includes an optional coaching package. If you're interested in offering this training to a group of 12 or more, please tell us about your organization by completing the Customized Training form.
Courses & Certification 
We offer a range of courses you can take individually without enrolling in a certificate. 
Strategic Public Communications: Building Impact & Influence

Study the foundational elements of public communications and its many facets. You'll cover everything from employee communication to media relations, to the changing nature of public communications in a digital landscape. Cost: $1,045.
Change Management Foundation Plus Practitioner (CMP) Certification
This Change Management course will prepare you to challenge two certification programs available through APMG International. It will provide practical knowledge on change management techniques, as well as the Foundation™ and Practitioner™ certifications (two exams and two certifications both included in the cost). In order to obtain your Change Management Professional (CMP) designation, you must successfully pass both exams. Cost: $2,850.
Corporate Social Responsibility
Learn about the exciting world of Corporate Social Responsibility (CSR) and the sustainable frameworks used by the world's largest tech, telecommunications, manufacturing, retail and mining companies. Cost: $899.
Law Essentials for Business
This 12-week course will give you practical knowledge that can be used in the business world. The course covers topics such as: contract law, negligence, legislation applicable to the workplace, employment law, setting up a business, intellectual property and electronic commerce. Cost: $1,045.

Microeconomics for Business
This course is designed for non-Econ majors to learn about fundamental economic principles through thoughtful and engaging scenarios that we encounter every day, such as Taylor Swift's decision to forgo school and Uber's surge pricing to better understand how limited resources drive the decision-making process. Cost: $1,045.
Marketing Essentials for Business
This 12-week course will teach you how to write a marketing plan from start to finish. Learn what makes marketing a critical activity in business growth by exploring the broad principles and practices of marketing from a practical perspective. Cost: $1,045.
PMP® Exam Preparation
This 4-week course is specifically designed to provide participants with a proven, practical approach to preparing for the Project Management Professional (PMP)® Certification Exam from the Project Management Institute (PMI). The course is delivered by trainers who have had extensive experience in professional project management and a long history of successfully preparing people for the PMP® exam. Cost: $1995.
Project Management Essentials
This 4-week, online course provides new project managers and project team members the essential tools they need to deliver successful projects. It consists of four weeks of self-directed, online learning, including four online live sessions. Cost: $1,395.

Technical Writing Essentials
This four-week, online course provides you with the tools to communicate complex and technical projects in clearer and simpler ways. You will discover communication strengths and learn how to build on them to become a more capable, confident writer. Cost: $495.
Take your learning to the next level with a professional designation

Interested in earning a professional designation in project management, business analysis or human resource management? Learn more by checking out our Diploma in Professional and Leadership Studies.