Fire Leadership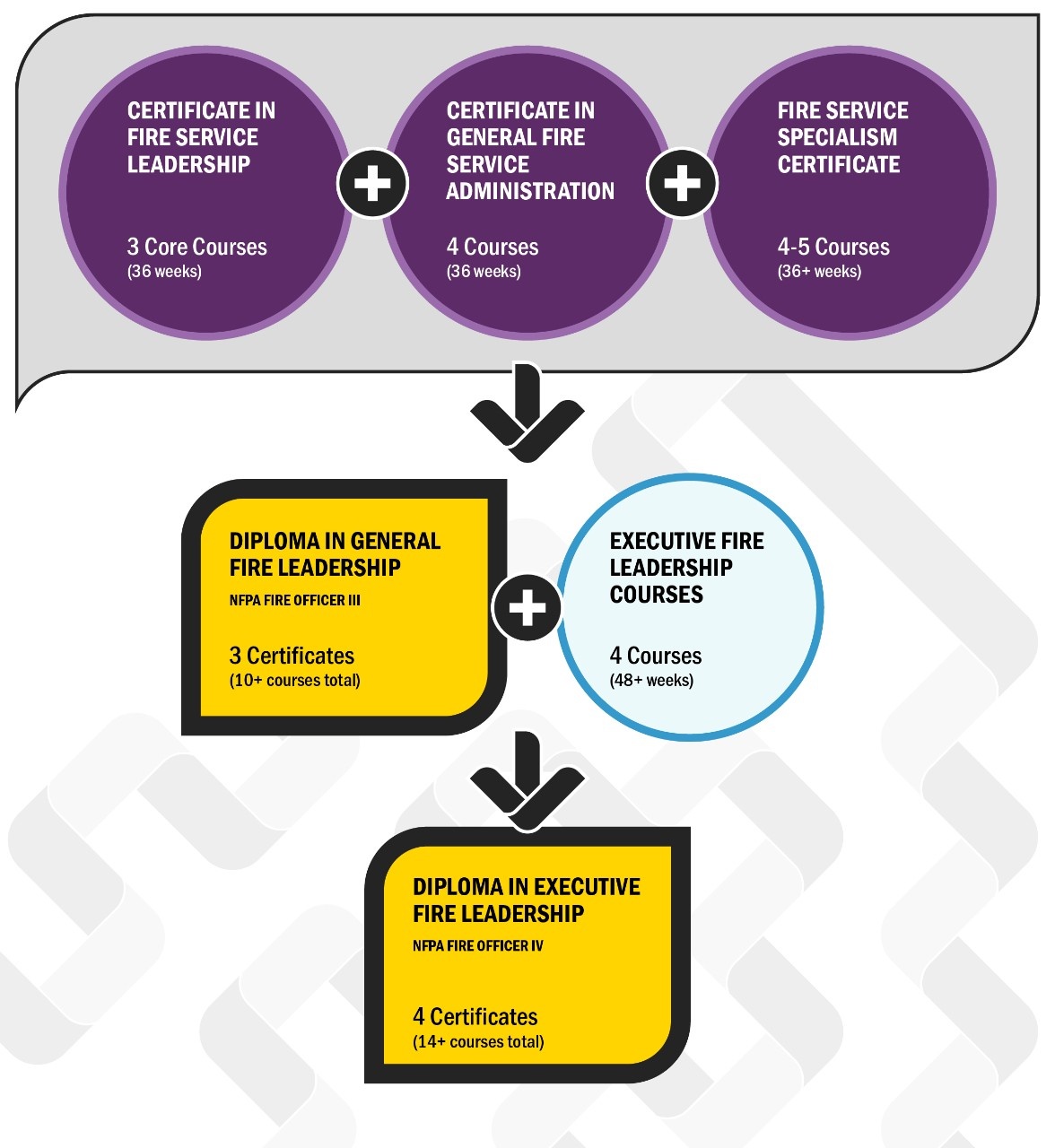 Make a difference in your organization and career
Today's fire service needs leaders—professionals equipped to meet challenges and inspire change. Get what you need to step into a more advanced role through Dalhousie's internationally recognized Fire Service Leadership Program.

Our courses build on your technical knowledge. You'll develop administrative, leadership and critical thinking skills that will make an immediate difference to your job and career. You'll be ready to navigate obstacles and create strategic plans to bring your organization into the future.
Expertise and Support
Dalhousie University has been a leader in fire service leadership and management development for more than 25 years. Offered 100% online, you'll have access to leading experts and resources when and where it works best for you. Our program also offers:

•    actionable learning for immediate impact on your job
•    the knowledge you need to take on more senior roles
•    the courses required to gain professional certification

Certificates
Built for members of modern fire services, our certificates give you the knowledge and skills to get ahead in your profession.
Fire Service Leadership (Prerequisite to the Certificate in Fire Service Administration)
Incident Command
The first course in this two-course certificate introduces research theory that attempts to explain how the size up is conducted through recognition-primed decision making. The second course introduces the more social and political aspects of incident command research and builds on the psychological aspects developed in the first course.
Fire Service Administration

Concentrations for Fire Service Administration
You can concentrate on five different areas as part of your Certificate in Fire Service Administration. The three electives you choose will determine your concentration. 
Fire Service Administration: Emergency Management
Fire Service Administration: Human Resource Management
Fire Service Administration: Operational Planning
Fire Service Administration: Strategic Planning
The Certificate in Fire Service Administration: Strategic Planning is an advanced Certificate that will focus on big picture planning and issues management in a fire department context. Content includes a review of strategic planning models, identifying strengths and weakness of the internal environment, and creating applicable strategies for organizational success.

Required Courses:
Fire Service Administration: Advanced Leadership
Advanced Certificate in Fire Service Administration

Certification