Andrew
Fenton
Associate Professor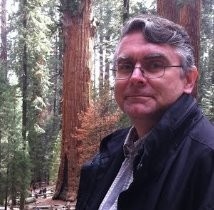 Teaching
Winter 2021
PHIL 2205/RELS 2205
PHIL 2680


Office Hours
Tuesday & Thursday
12:15-1:15

Room 3131
Marion McCain Building


Email:
atf@dal.ca
Phone:
902.494.3538
Mailing Address:
Room 3131, Marion McCain Building
Dalhousie University
6135 University Avenue
PO Box 15000
Halifax, NS B3H 4R2

Research Topics:
Animal Ethics
Naturalized epistemology
Neuroethics
Philosophy of animal behaviour and cognition
Education
PhD, Philosophy, University of Calgary
Thesis title: "Aping the substantive epistemic subject? In search of epistemic equals in the genus Pan."
M.A., Philosophy, Dalhousie University
Thesis title: Does Fido know that the cat is on the mat? An account of, and response to, Externalist Reliabilism."
B.A., (Hons) Philosophy and Comparative Religion, Acadia University
Thesis title: "Plantinga and the Rationality of Theistic Belief."

PUBLICATIONS
Select Journal Publications:
Fenton, Andrew.  "Can a Chimp Say "No"? Re-envisioning Chimpanzee Dissent in Harmful Research". Cambridge Quarterly of Healthcare Ethics 2014;23(2):130-139
Fenton, Andrew. "Neurscience and the Problem of Other Animal Minds: Why It May Not Matter So Much for Neuroethics."  The Monist 2012; 95(3): 463-485
Krahn, Timothy and Fenton, Andrew.  "The Extreme Male Brain Theory of Autism and the Potential Adverse Effects for Boys and Girls with Autism."  Journal of Bioethical Inquiry 2012; 9(1):93-103.
Fenton, Andrew.  "On the need to redress an inadequacy in animal welfare science: toward an internally coherent framework."  Biology and Philosophy 2012; 27(1):73-93.
Krahn, Timothy and Fenton, Andrew.  "Autism, Empathy and Questions of Moral Agency."  Journal for the Theory of Social Behaviour 2009; 39(2);145-66.
Fenton, Andrew.  "Buddhism and neuroethics: the ethics of pharmaceutical cognitive enhancement."  Developing World Bioethics 2009:9(2):47-56.
Fenton, Andrew; Meynell, Letitia; Baylis, Francoise. "Ethical challenges and interpretive difficulties with non-clinical applications of pediatric fMRI."  The American Journal of Bioethics 2009; 9(1):3-13.
Fenton, Andrew; Krahn Timothy.  "Autism, neurodiversity and equality beyond "the normal."" Journal of Ethics in Mental Health 2007 2(2).
Baylis, Francoise; Fenton, Andrew. "Chimera Research and Stem Cell Therapies for Human Neurodegenerative Disorders."  Cambridge Quarterly of Healthcare Ethics. 2007;16:195-208.
Select Chapters
Fenton, Andrew. Decisional Authority and Animal Research Subjects.The Routledge Handbook of Philosophy of Animal Minds, edited by Kristin Andrews and Jacob Beck. New York: Routledge, 2018: 475-84.
Doan, Michael; Fenton, Andrew. "Embodying autistic cognition: Towards re-conceiving certain 'autism-related' behavioural atypicalities as functional."  The Philosophy of Autism, edited by Jami L. Anderson and Simon Cushing.  New York: Rowman and LIttlefield Publishers, Inc., 2013: 47-71.
Fenton, Andrew.  "Re-Conceiving Nonhuman Animal Knowledge Through Contemporary Primate Cognitive Studies"  Philosophy of Behavioral Biology (Boston Studies in the Philosophy of Science) edited by Kathryn S. Plaisance and Thomas A.C. Reydon.  New York: springer, 2012:125-146.