Tyler
Hildebrand
Associate Professor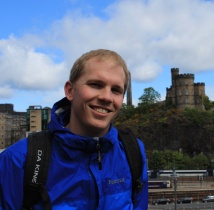 Teaching
Fall 2023
PHIL 2112
PHIL 2620


Winter 2024
PHIL 1820
PHIL 3051/5051

Email:
hildebrand@dal.ca
Phone:
902.494.8493
Mailing Address:
Room 1131, Marion McCain Building
Dalhousie University
6135 University Avenue
PO Box 15000
Halifax, Nova Scotia, B3H 4R2

Research Topics:
Education
PhD in Philosophy (2011) - University of Colorado at Boulder
Dissertation: Empiricism, Natural Regularity, and Necessity
BA in Philosophy and Economics (2006) - Pacific Lutheran University
Selected Publications
"The Nomological Argument for the Existence of God" (with Thomas Metcalf). Noûs, forthcoming
"Non-Humean Theories of Natural Necessity." Philosophy Compass, 2020.
"Individuation and Explanation: A Problem for Dispositionalism". Philosophical Studies, 2020.
"Platonic Laws of Nature." Canadian Journal of Philosophy, 2020. 
"Natural Properties, Necessary Connections, and the Problem of Induction." Philosophy and Phenomenological Research, 2018
"Two Types of Quidditism." Australasian Journal of Philosophy 2016.
"Can Primitive Laws Explain?" Philosophers' Imprint  2013.