Letitia
Meynell
Professor; Cross-Appointed with Gender and Women's Studies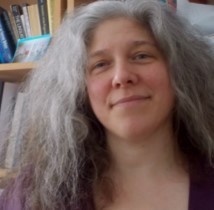 Teaching
Fall 2023
PHIL 1050


Winter 2024
PHIL 3420
PHIL 5420
Email:
letitia.meynell@dal.ca
Phone:
902-494-3536
Mailing Address:
Room 3132, Marion McCain Building
Dalhousie University
6135 University Avenue
PO Box 15000
Halifax, NS B3H 4R2

Research Topics:
Philosophy of Science
Feminist Philosophy
Epistemology
Aesthetics
Education
Ph.D Philosophy, University of Western Ontario;
Thesis title: Representing, Imagining and Understanding: The Aesthetics and Epistemology of Images in Science.
M.A. Philosophy, University of Calgary;
Thesis title: Picture Hooks: prelude to an Aesthetic Epistemology.
B.A. (Hons.), Theatre, York University

Selected Publications
Mélanie Frappier, Letitia Meynell, and James Robert Brown, editors. Thought Experiments in Philosophy, Science, and the Arts. London: Routledge, 2012, 268 pages.
Letitia Meynell, "Evolutionary Psychology, Ethology, and Essentialism (Because What They Don't Know Can Hurt Us)," Hypatia 27 (1) 2012, 3-27.
Letitia Meynell, "Pictures, Pluralism, and Feminist Epistemology: Lessons from 'Coming to Understand'," Hypatia 23 (4) 2008, 1-29.
Letitia Meynell, "Why Feynman Diagrams Represent," International Studies in the Philosophy of Science 22 (1) 2008, 39-59.