Dr. Estelle Joubert
What do you think is the best part of being a musicologist? The best part of being a musicologist is thinking about how music can effect societal change, whether in politics, diplomacy or environmental awareness.  Studying musicology can help equip us as responsible global citizens, with a nuanced perspective on how sound effects social change.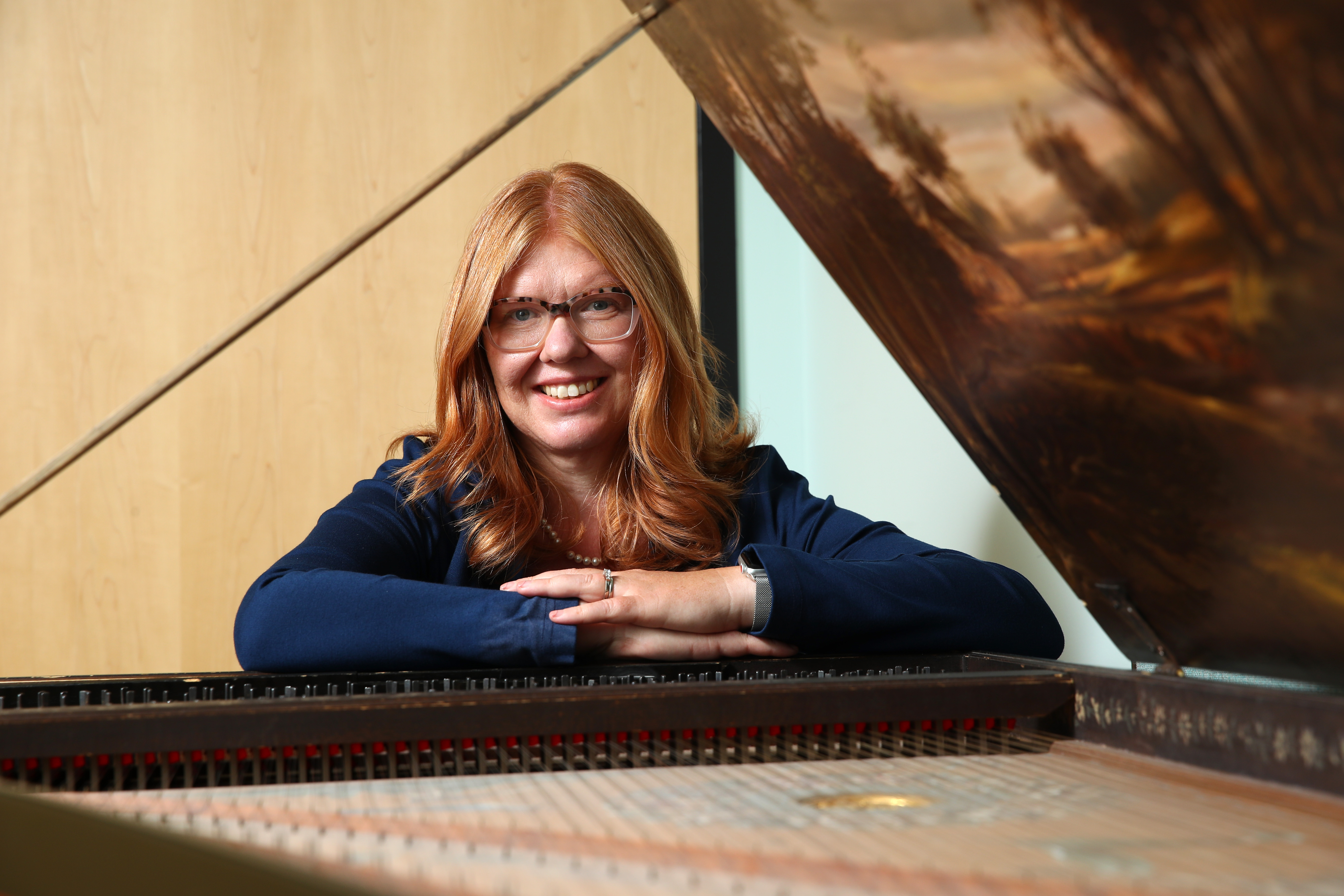 What projects are you currently working on?  I am currently working on an article on "distant readings" in music criticism—this involves computational methods that "read" thousands of journal articles, displaying broader trends in music criticism that we wouldn't be able to "see" without the assistance of computers.  I'm also co-editing, with my colleague David R. M. Irving, the Enlightenment volume of a new six-volume cultural history of music.  We've just hosted a SSHRC-funded conference here in Halifax that brought together our chapter contributors to workshop their ideas.  Many of those musicologists were also professional early music performers, so we enjoyed putting on a free public concert at the Halifax Public Library.  You can read about the event at https://www.enlightenmentmusichistory.com/
What do you like best about living in the City of Halifax?
Halifax is a fabulous place to live.  From the Arts Centre, you can walk 10 minutes and reach Point Pleasant Park—a large ocean-side walking area that I frequent several times a week.  But you can also walk 10 minutes in the other direction and reach downtown Halifax with its fabulous restaurants and night life.  It really is a walkable city with an unparalleled quality of life.
What areas / topics of research do you specialize in?  I work primarily on seventeenth- and eighteenth-century music, both famous composers such as Handel and Mozart, but also music of the global enlightenment.  My methods range from archival work to computational musicology, and I am especially interested in graph database visualization software that showcases how music was disseminated in the early modern period, and how various peoples engaged with sound.
Which publication of yours would you describe as your favourite?  My favourite publication is an article in Cambridge Opera Journal in 2013.  I set out to find out which composers' operas received the most reviews between 1750 and 1770, and much to my surprise, discovered that it was a woman composer: Maria Antonia Walpurgis of Saxony.  As the article shows, her operas were to first to receive in-text music examples in music criticism, and this started an entirely new mode of music criticism—one that focused sharply on the musical score.
Where can we find/read some of your work?
Musicology journals such as Cambridge Opera Journal, Eighteenth-Century Music, Music & Letters, Plainsong and Medieval Music; but also various edited books such as the Cambridge Companion to Eighteenth-Century Opera, Cambridge Companion to The Magic Flute, Studies in Global Music History, and others.
What advice can you offer any interested musicology students? 
I would look not only for a great supervisor.  Try to also find a place where you can be part of a research team and can gain important skills, especially technical skills such as data manipulation, coding, project management and so forth.  Being part of a research team will give you a sense of community, will enable you to contribute meaningfully to a scholarly project right from the start, and it also gives you indispensable skills that make you highly employable.
APPLY TODAY!