In the News
May 4, 2020: 18-year-old cellist will be youngest person to perform with Symphony Nova Scotia (CBC News)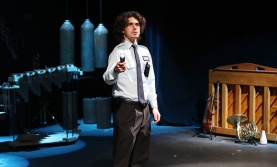 An 18-year-old cellist in Bedford, N.S., is now the youngest musician to win an apprenticeship with Symphony Nova Scotia.
Priscilla Lee, a third-year bachelor of music student majoring in cello performance at Dalhousie's Fountain School of Performance Art, was offered the apprenticeship in early April.
April 9, 2020: "Sew what can we do to help?": Costume Studies stitches facemasks for students on campus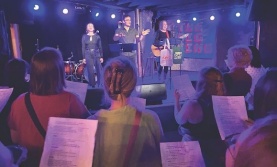 Costume Studies instructor Anneke Henderson models one of the homemade facemasks that Costume Studies students, faculty and staff have been making. (Provided photos)
Anneke Henderson likely didn't ever imagine that as a senior instructor in Dalhousie's Costume Studies program she would find herself stitching together face masks to protect against a spreading virus.