Jennifer
Bain
Professor, Musicology; Gender and Women's Studies - Cross Appointment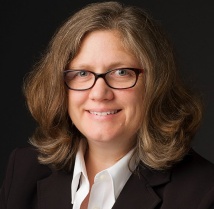 Email:
jennifer.bain@dal.ca
Phone:
902.494.3867
Fax:
902.494.2801
Mailing Address:
Room 504, Dalhousie Arts Centre, 6101 University Avenue PO Box 15000, Halifax, NS B3H 4R2

Research Topics:
Music and culture
Hildegard of Bingen
Guillaume de Machaut
Chant
Medieval music
Historiography
Digital chant research

Education
BMus (Wilfrid Laurier University)
MA (McGill University)
PhD (Stony Brook University)
Research & creative activity
Professor Bain's research interests are wide-ranging, including the secular music of 14th-century poet and composer, Guillaume de Machaut, medieval music theory, digital chant research, the 19th- and 20th-century reception of Hildegard of Bingen, as well as issues surrounding the role of women in the production and composition of music.
Teaching

Selected publications
"Nature, Reason, and Light in Vision — aus dem Leben der Hildegard von Bingen." The Oxford Handbook of Medievalism and Music. Edited by Kirsten Yri and Stephen Meyer. New York: Oxford University Press, 2020, 468–483.
E. De Luca, J. Bain, I. Behrendt, I. Fujinaga, K. Helsen, A. Ignesti, D. Lacoste, and S. A. Long, "Capturing Early Notations in MEI: The Case of Old Hispanic Neumes." Musiktheorie - Zeitschrift für Musikwissenschaft 34/3 (2019): 229–249.
"History of a Book: Hildegard of Bingen's 'Riesencodex' and World War II." Plainsong and Medieval Music 27/2 (2018): 143–170.
"Varied repetition in Hildegard's sequence for St. Rupert: O Ierusalem aurea civitas." Analytical Essays on Music by Women Composers: Secular and Sacred Music to 1900. Edited by Brenda Ravenscroft and Laurel Parsons. New York: Oxford University Press, 2018, 11–46.
I. Behrendt, J. Bain, and K. Helsen. "MEI Kodierung der frühesten Notation in linienlosen Neumen." Kodikologie und Paläographie im Digitalen Zeitalter / Codicology and Paleography in the Digital Age. Vol. 4. Edited by Hannah Busch, Franz Fischer, and Patrick Sahle, with the cooperation of Philip Hegel and Celiz Krause, Norderstedt 2016. Köln: Institut für Dokumentologie und Editorik e.V, 2017, 281–296.
Hildegard of Bingen and Musical Reception: the Modern Revival of a Medieval Composer. Cambridge, UK: Cambridge University Press, 2015.
"Was Hildegard forgotten?" Journal of Musicological Research 34/1 (2015), 1-30.   
K. Helsen, J. Bain, I. Fujinaga, A. Hankinson, and D. Lacoste, "Optical Music Recognition and Manuscript Chant Sources," Early Music 42/4 (2014), 555-558.    
D. McGrady and J. Bain, eds. A Companion to Guillaume de Machaut. Leiden, The Netherlands: Brill Publishers, 2012, 414 pages.
J. Bain, guest editor. Journal of Music Theory 52/1 (2008), 184 pages [issued 2009].
"'Messy Structure?' Multiple Tonal Centers in the Music of Machaut." Music Theory Spectrum 30/2 (2008), 195-237.
Recent Awards and honours

Sheila K. Piercey Award for Performing Arts Educators, Dalhousie University, 2020
Principal Investigator, Social Sciences and Humanities Research Council of Canada, Connection Grant, 2020–2021, "Symposium on the Salzinnes Antiphonal," $24,338
Principal Investigator, Compute Canada, 2020–2023, "Digital Analysis of Chant Transmission"
Principal Investigator, Social Sciences and Humanities Research Council of Canada, Insight Grant, 2019–2024, "Contextualizing the Music of Hildegard of Bingen," $198,442
Principal Investigator, Social Sciences and Humanities Research Council of Canada, Partnership Development Grant, 2019–2022, "Digital Analysis of Chant Transmission," $199,348
Principal Investigator, Compute Canada, "Platform and Infrastructure for Medieval Music Studies," 2017–2020
Principal Investigator, Social Sciences and Humanities Research Council of Canada, Connection Grant, 2017–2018, "Material Matters," $24,223
Royal Society of Canada, elected a member of the College of New Artists, Scholars, and Scientists, November 2016