Jennifer
Bain
Professor, Musicology; Gender and Women's Studies - Cross Appointment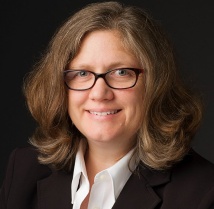 Email:
jennifer.bain@dal.ca
Phone:
902.494.3867
Fax:
902.494.2801
Mailing Address:
Room 504, Dalhousie Arts Centre, 6101 University Avenue PO Box 15000, Halifax, NS B3H 4R2

Research Topics:
Music and culture
Musicology
Music theory
Hildegard of Bingen
Guillaume de Machaut
Chant
Medieval music
Historiography

Education
BMus (Wilfrid Laurier University)
MA (McGill University)
PhD (Stony Brook University)
Research & creative activity
Professor Bain's research interests are wide-ranging, including the secular music of 14th-century poet and composer, Guillaume de Machaut, medieval music theory, digital chant research, the 19th- and 20th-century reception of Hildegard of Bingen, as well as issues surrounding the role of women in the production and composition of music.
Teaching

Selected publications
Hildegard of Bingen and Musical Reception: the Modern Revival of a Medieval Composer. Cambridge, UK: Cambridge University Press, 2015.
D. McGrady and J. Bain, eds. A Companion to Guillaume de Machaut. Leiden, The Netherlands: Brill Publishers, 2012, 414 pages.
J. Bain, guest editor. Journal of Music Theory 52/1 (2008), 184 pages [issued 2009].
"Was Hildegard forgotten?" Journal of Musicological Research 34/1 (2015), 1-30.   
K. Helsen, J. Bain, I. Fujinaga, A. Hankinson, and D. Lacoste, "Optical Music Recognition and Manuscript Chant Sources," Early Music 42/4 (2014), 555-558.    
"'Messy Structure?' Multiple Tonal Centers in the Music of Machaut." Music Theory Spectrum 30/2 (2008), 195-237.
Awards and honours

Co-investigator, Social Sciences and Humanities Research Council of Canada, Partnership Grant, 2014-2021, "Single Interface for Music Score Searching and Analysis," Principal Investigator: Ichiro Fujinaga, McGill University, $2,499,197
Co-investigator, Social Sciences and Humanities Research Council of Canada, Insight Grant, 2014-2019, "Cantus Ultimus: Building the ideal online plainchant research environment," Principal Investigator: Ichiro Fujinaga, McGill University, $499,694
Principal Investigator, Social Sciences and Humanities Research Council of Canada, Insight Development Grant, 2012-14, "Optical Neume Recognition Project," $74,633
Dalhousie University, Faculty of Arts and Social Sciences, Burgess Research Award, 2011-2012
Principal Investigator, Social Sciences and Humanities Research Council of Canada, Aid to Research Workshops and Conferences, 2011, "Chant: Old and New/Plain-chant: L'ancien et le nouveau," Dalhousie University
Principal Investigator, Social Sciences and Humanities Research Council of Canada, Standard Research Grant, 2007-10, 'An Ornament of our Fatherland': German Identity, Catholicism and the Revival of Hildegard
International Machaut Society, Sarah Jane Williams Award, May 1999