Today@Dal
»
Go to news main
Pets of Dalhousie: Meet Cider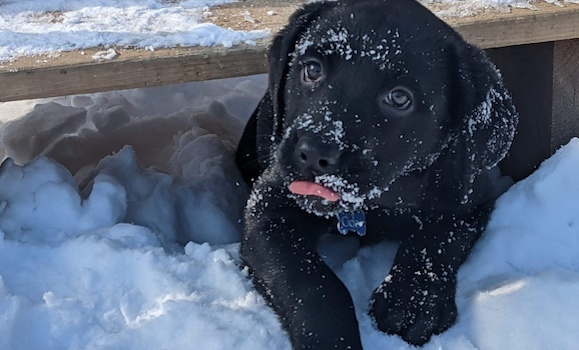 Cider is a black Labrador retriever who lives with Erica Seelemann, vice president academic and external of the Dalhousie Student Union.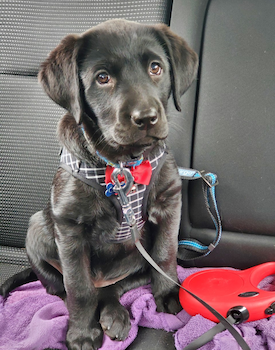 Name: Cider

Nickname: Puppy C

Species/breed: Black Labrador Retriever

Age: 5 months

Fave Food: Dirt, sticks, and any garbage we can find on the street.

Special Tricks: Cider knows her name and how to sit!

Best quality: She loves everyone. We're training her how to walk right now and, while she's gotten better, she stops to let out a little whimper if someone on the street walks by without acknowledging her. Also, at home she has two cat brothers, and she thinks she's a cat. If another dog is bothering her, then she'll raise her paw and give them a few little swats on the top of their head.

Don't forget to check out the previous pets we've featured in this space this month — Penny, Toby, Lily and Luna, Moo-Joe, Mudkip, Rocky, Angus, Metadata Futurecat and Tobi Ezkiel — as well as pets from previous months:

The month in pets: January

The month in pets: February

The month in pets: March

The month in pets: April