Today@Dal
»
Go to news main
Pets of Dalhousie: Meet Mudkip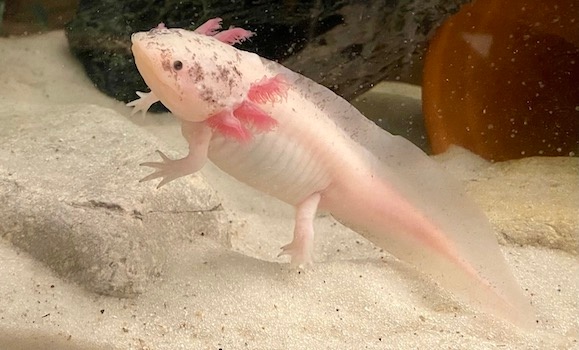 Mudkip is an axolotl who lives with Joanne Tortola, director of finance and administration in the Schulich School of Law.

Name: Mudkip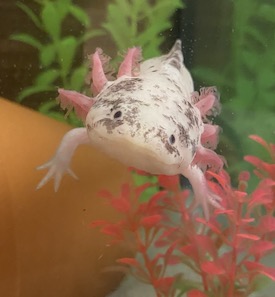 Nickname(s): Muddy
Species: Axolotl (Ambystoma mexicanum)
Age: Approximately 8 months (hatch date unknown).

Fave foods: Live worms.

Special tricks: Regeneration (fortunately Mudkip hasn't needed this trick, but it could come in handy!).

Best quality: Always smiling!
Social media platform or handle, if available: None – but fellow Axolotl's may appear in Pokémon and Minecraft (according to the 13 year-old in the house).
Don't forget to check out the previous pets we've featured in this space this month — Penny, Toby, Lily and Luna and Moo-Joe — as well as pets from previous months:

The month in pets: January

The month in pets: February

The month in pets: March

The month in pets: April