Today@Dal
»
Go to news main
Pets of Dalhousie: Meet Penny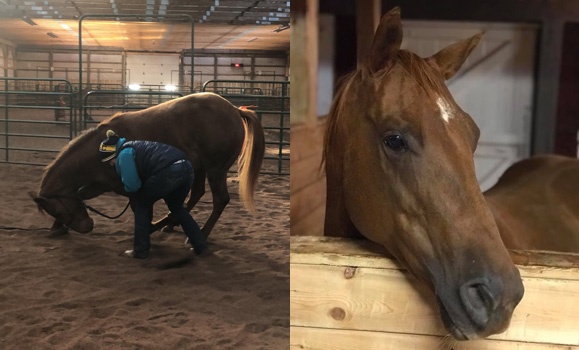 Get to know Penny, a horse who belongs to Ashley Coffin, program manager of Extended Learning in the Faculty of Agriculture.
 
Name: Penny (Register Name: Red Hot Perfection)

Nickname: Pen, Mrs. Penny

Species/breed: Register Quarter Horse

Age: 10

Fave food: Apples/carrots, anything you have in your pocket.

Special tricks: She can bow and strikes a pose for pictures.

Best quality: Definitely her personality.

Social media platform or handle, if available:  No, but she should.
Don't forget to check out the previous pets we've featured in this space:

The month in pets: January

The month in pets: February

The month in pets: March

The month in pets: April