Ahh, that new semester vibe: new courses, different instructors, a fresh opportunity to excel and get the most of your academic experience at Dal.
Too bad the feeling is often so fleeting. In no time, textbooks beckon to be opened and assignments start piling up. Before you know it, mid-terms are floating into view and you're plotting out what courses you'll need to take next year to meet your degree requirements.
If this scenario has you headed straight to the couch for a Netflix binge or tapping on TikTok, hold up for a second. Maybe, just maybe, this is the semester you wrangle your anxiety and build those strong study habits that'll help you conquer the term.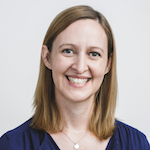 "The most important thing for students is to not put too much pressure on themselves and to set realistic expectations," says Karen McCrank (pictured right), director of Student Success at Dal. "Sometimes the smallest change can make the biggest difference. It's a matter of finding what works best for you and committing to that small change and seeing the difference it can make."
To help you in the quest for betterment, we've reached out to some of Dal's study coaches and peer advisors for insights on what you can do to set yourself up for success this semester and beyond.
Read on below and get started now on re-focusing your energies.

Quick link: Dalhousie Academic Timetable
Get organized — and stay that way.
 
Being a student means juggling a lot of different academic responsibilities: lectures, labs, assignments, term papers, mid-terms, exams ... the list goes on. To prevent yourself from feeling overwhelmed and letting certain assignments or courses slide, your first step should be to get organized. 
A whiteboard or calendar — either physical or digital — can be among the most valuable tools in your arsenal when it comes to gaining a sense of control over your workload. "Read your syllabus and put it all in a calendar to visualize your timeline," suggests Shuya Li, a third-year medical sciences student and an operations assistant/writing tutor at the Writing Centre. 
Once you've got a clearer picture of what's in store for the coming weeks and months, you can pinpoint those stretches of time that are likely to be more intense than others and plan ahead to avoid a crunch.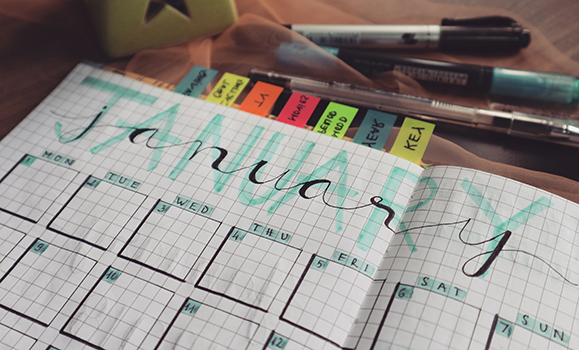 (Bich Tran photo/Pexels)
Figure out what kind of learner you are.

There are many different types of learners. Some people are visual and aural learners, others social, verbal or logical. Some individuals like to rise early to get a head start on the day, others do their best thinking during the wee hours. Or maybe you get the most done during short but intense pockets of studying throughout the day. 
Dal's Studying for Success program has a team of study coaches who can work with you to find study strategies that are manageable and work best for your own learning preferences and priorities.
"For example, you might discover that you work better with more structure in your day so building a set schedule for yourself to dedicate time to important activities might help you manage your time more effectively," explains McCrank.
Find your ideal study space.

Do you prefer studying alone in a quiet spot or with a group of friends or classmates? In a clutter-free zone or a space where everything you might need is at hand?
How you answer these questions can go a long way to helping you determine what your ideal study zone is. Of course, your answers might change depending on what you're working on, but it's useful to pay close attention to how productive you are in different scenarios. Chances are having some consistency in where you study will bring benefits. "I highly suggest that you have a constant study space because as time passes the space feels like your own and helps you study better," says Sahil Chawla, a third-year Bachelor of Applied Computer Science student and Together@Dal mentor.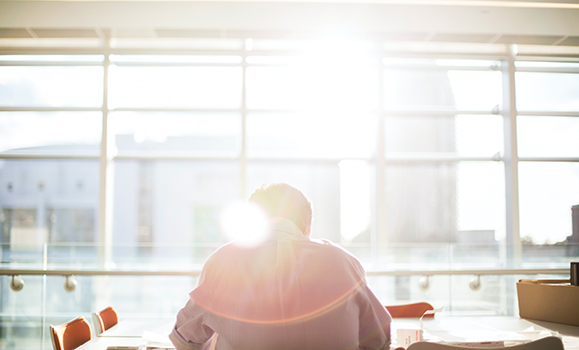 (Bethany Legg photo/Unsplash)

The great news is Dal has options across its Halifax and Truro campuses to suit all preferences. A librarian or an admin person in your own Faculty or department can help if you're unsure where to find what you're looking for. There are many options for individual and group scenarios in bigger buildings such as the Killam Memorial Library or the Wallace McCain Learning Commons, but many Faculties have their own facilities and spaces as well. Or maybe you prefer the comfort of your own home. The bottom line: Find a space where you can focus.

Book a Study Room or a Work Space now.
Ask for help if you need it.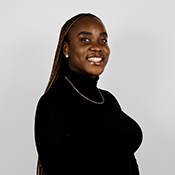 "University offers a chance for individuals to exercise their independence and grow into the adults of tomorrow," says Krystal Mutyabule (shown left), an arts and social sciences student who mentors peers through the Together@Dal program. Doing so can be a challenge at times, though, she says, and you shouldn't hesitate to reach out to others for support if you need it. "Life in university gets complicated and overwhelming but asking for help when needed can make it more bearable," she says.
She recommends students take advantage of the various services provided by the university. "Professors offer office hours for each course where students can get assistance and guidance with their course work. The university also offers counselling for students who are struggling to maintain their mental health as well as career counselling for those who don't know what to do with their future," she says. (See the end of this article for more information on some of these services)
Of course, a call to your parents or close friends who know you well are also good options and can help remind you of bigger priorities in your life when university feels all-encompassing.
Start assignments early with small steps to zap procrastination.

Shuya suggests getting started early on your assignments, when possible, even if it's just some preliminary brainstorming. "As soon as assignment guidelines are available, I would recommend reading them and just thinking about some ideas. That way you can continue thinking about the topics and paper you want to write as you go about your day," she says. From there, she suggests finding some time to jot down your ideas without worrying too much about grammar or punctuation. "I find this helpful when I feel like procrastinating, which is always. Get a basic idea of your thesis and start to write what you find easiest. It could be the methods section of your scientific research paper or the third paragraph of your English paper. I find that once I've started writing, it gets easier."
Mustansir Pindwarawala, a fellow third-year Medical Sciences student and writing tutor, says an early start also offers two other key benefits. One, you can review york work as many times as you need. "Many people might think that reviewing your writing should only come at the end, but I think you need to review as much as you can while you write," he says, adding that waiting to make changes at the end can force you to change the rest of the assignment to fit in. Second, starting early gives you the ability to ask your instructors any questions that can help you understand expectations and lead to more success. "You don't need to try and ask all your questions before you start or after you finish writing either," he says. "Ask along the way so then you can make changes to your writing as you go."
Take time for yourself.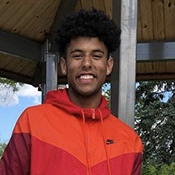 It can be tough to justify downtime for yourself when you've got deadlines looming and classes to attend. Failing to pencil in time for chilling, hobbies and socializing can be a mistake, though.
"You should always prioritize your mental health in university," says third-year Science student Nathan Barton (shown right), Indigenous Peer Advisor with the Bissett Student Success Centre.
"Academic burnout is a common problem with students, especially around stressful times like exams. Therefore, setting aside time for your loved ones and doing things you enjoy is essential. Remembering to take time for yourself will help you get through the most challenging times in university."
Other key supports and services

Health and Wellness
 
From the Dal Student Life blog: Your guide to Dal's mental health resources
Accessibility Services
 
The Student Accessibility Centre (Halifax) and the Student Success Centre (Truro) are Dalhousie's centres of expertise on student access, inclusion, and accommodation support.
Fun stuff
 
Puppy Power Hour: Join Oscar the therapy dog and Dal counsellor Marriam Abou-El-Haj for Puppy Power Hour in the SUB from 3-4 each Thursday.
Intramurals: Athletics and Recreation offers a range of intramurals that allow students to play recreational sports with the focus on having fun, getting active, and making new friends.