News
»
Go to news main
Canadian Partnership for International Justice Wins SSHRC 2022 Partnership Award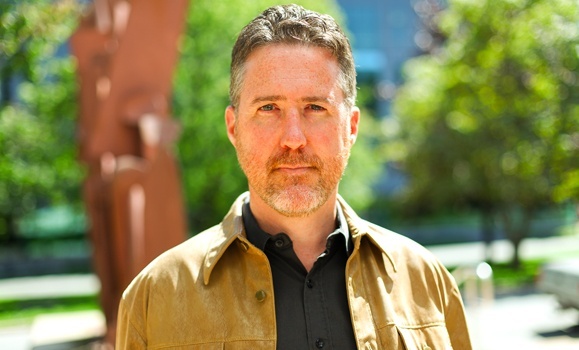 On December 1, 2022, the Social Sciences and Humanities Research Council (SSHRC) presented the 2022 Partnership Award to the Canadian Partnership for International Justice (CPIJ) during a televised ceremony at the Canadian War Museum in Ottawa.
The award recognizes the contribution of a SSHRC-funded partnership that, through mutual co-operation and shared intellectual leadership and resources, has demonstrated impact and influence within or beyond the social sciences and humanities research community. The award is one of five Impact Awards which recognize the achievements of Canada's top researchers in social sciences and humanities.
Led by Professor Fannie Lafontaine (Université Laval), the CPIJ is a pan-Canadian partnership of 25 researchers from 8 universities, 4 university-based legal clinics and 3 non-governmental organizations, which aims to strengthen access to justice for victims of international crimes such as genocide, crimes against humanity and war crimes.   
Rob Currie, Distinguished Research Professor at the Schulich School of Law, is part of this group. His contributions covered a range of areas. He was convenor of the Halifax Symposium on Extradition Law Reform, which produced a law reform proposal widely credited with sparking Parliamentary scrutiny of Canada's international criminal cooperation laws. He was co-drafter of the CPIJ's amicus curiae brief in a case before the International Criminal Court. He also continued to contribute to the academic and policy literature around transnational criminal justice, including a new edition of his co-authored book, International & Transnational Criminal Law, and papers and book chapters on transnational organized crime, corruption, cross-border evidence-gathering, jurisdiction and transnational criminal courts.
"This award is a monument to a hard-working and unique coalition of researchers and public policy activists," said Professor Currie. "Uniquely, this SSHRC grant funded a collaborative effort not just among a group of academics, but of civil society organizations and other experts in the field. Together, we have ramped up Canada's policy presence in global criminal justice. I'm so proud to have been a part of it."
CPIJ's activities emphasized the urgency of addressing violent crisis to prevent atrocities, punish perpetrators, reconcile victims and perpetrators, and identify the root causes of these crisis in order to achieve a stable peace. Everywhere, in specialized forums or in the field, close to the fieldworkers, CPIJ has brought together, trained, informed, connected and sensitized thousands of people.
In addition to contributing to the defence of human rights and the construction of a just and inclusive society, CPIJ changed the way research is done by establishing a cross-sectoral collaboration between universities, legal clinics, NGOs and international organizations which provides cross-sectional views on the challenges of the fight against impunity, where each person's expertise is shared and nourished by those of others.
Through this collective and inclusive approach, CPIJ promoted access to justice for victims of serious human rights violations. Its works were a milestone in the fight against systemic racism and discrimination in Canada and beyond. By organizing more than 60 events of all kinds and producing more than 200 scholarly texts that have been disseminated in several languages, including to civil society, through media articles, blogs and interviews, CPIJ increased knowledge on international justice and raised awareness about the fight against impunity.
In particular, it helped to create a multinational cohort of students (600 of whom were trained in legal clinics) with the knowledge, practical training and diverse network who are the future of international justice.
The award, which comes with a $50,000 grant, will enable CPIJ to continue and promote its research.