News
»
Go to news main
Celebrating Teaching Excellence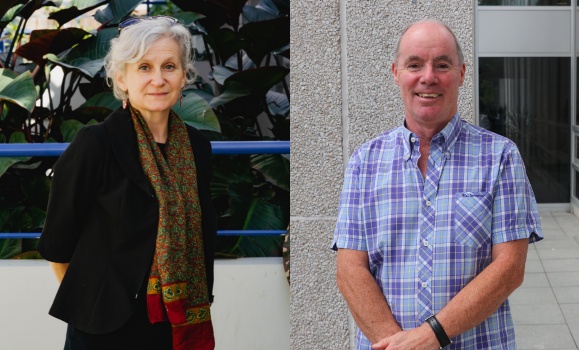 At Schulich Law, our committed professors give students an outstanding legal education, while making them feel supported in the classroom and beyond. This past year, our award recipients demonstrated flexibility and adaptability through everchanging circumstances, to ensure students had the best learning experience possible.
DLAA & LSS Award for Excellence in Teaching Law – Constance MacIntosh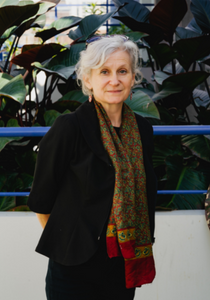 This award is given in recognition and appreciation of excellence in teaching demonstrated by enthusiasm, commitment, dedication and outstanding service to students. Nominations are made by current law students and a recipient is selected by a committee comprised of students and alumni.
This year's recipient, Professor Constance MacIntosh, first joined the law school in 2002.
"Winning this teaching award feels a bit like getting a gold medal in a competition that I did not even know I was in," says MacIntosh. "It was surprising, affirming and humbling. It is surprising because I am not flashy or extroverted. It was affirming because I know the nomination and decision was driven by students acting anonymously. And it is humbling because I am surrounded by a sea of fantastic colleagues who I know also work very hard to support our students.
She shares that she approaches teaching as dynamic and always in progress.
"I always know what my goals are – an anti-oppressive participatory learning space where there is room for reflection and development, a space where I can support the next generation of my colleagues advance in their path towards professionalism. What I never know is how any specific class of students will resonate with one another, and me. I also never know what sorts of valuable expertise, curiosity and experiences the students are going to bring with them, which I will want to foster and draw out further. I am always questioning what I can do better, to give students confidence that they can master the course, and to help them (and me!) figure out where any gaps are and what I can do to work with the students to close them."
MacIntosh believes that being a teacher is a way of being in the world, and it is one that she finds deeply challenging but also deeply enjoyable and fulfilling.
"Professor MacIntosh is a huge support to her students and deserves this award," says Rackelle Awad, second-year student and nominator. "She was organized and very clear in her delivery of the course materials and in her expectations for us on the exam. But apart from that, she went above and beyond to accommodate our Immigration & Refugee Law class after the Weldon Law Building flooded in November. For the last two weeks of class, she delivered each session twice, once virtually and once in person, to accommodate every individual's needs. She always treated the class with kindness, was open to questions and would volunteer a considerable amount of her time immediately after class to further explain the materials."
Hannah and Harold Barnett Excellence in Teaching Award – Richard Devlin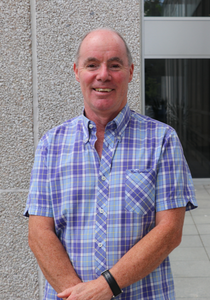 The Hannah and Harold Barnett Excellence in Teaching Award is given by the Law Students' Society to recognize a professor who teaches first-year law. Each first-year section collectively puts forward a nomination, and a winner is chosen by a committee of students.
This year's recipient, Professor Richard Devlin, is no stranger to the award, having received it in both 2003 and 2010. He first joined the law school in 1987.
"I am surprised, and of course humbled, to receive the award for first year teaching, given that we have so many great teachers here at Dal," says Devlin. "I love teaching first year law as it lays the foundations for everything that our students go on to do, both in the upper years and in their careers after they leave Dal. As someone who is well into their third decade of teaching, I worry constantly if I am still able to reach the students all of whom could easily be my grandchildren. I have been particularly concerned about my ability to adapt to teaching in a pandemic and the challenges and stresses it has generated for the students. To be acknowledged in this way by our students affirms that even an old dog can learn new tricks."
Devlin shares that his core teaching philosophy has two interconnected elements. First, he tries to help students understand that law, legal reasoning and legal practice are deeply embedded in larger social, economic, political and cultural structures, and that these structures often generate and legitimize inequality and oppression. Secondly, and consequently, all of those who work in the legal profession have an ethical responsibility to be both aware of, and take responsibility for, the choices they make and the potential consequences of those choices in either reinforcing or challenging those structures of inequality and oppression.
He says that there are two things about teaching law at Dal that are deeply rewarding. "The first is that every year I am witness to many students' growing recognition of the complexity of law, its potentials and its problematics. It is this capacity building and empowerment of our students that makes my job so worthwhile. Second, as I prepare and teach my courses it is always as part of a team of colleagues. These colleagues are smart, hardworking, generous, collegial, and imaginative. To be a member of these teams helps me to enrich the student learning experience which is my primary responsibility as a law teacher."
First-year student and nominator, Kate Higgins says that she can truly not think of a more deserving person for this award. "When our classes went online, he booked alternate rooms around campus for our classes. When we had no choice but to take classes virtually, he started teaching us in three small groups. The fact that Professor Devlin is willing and excited to teach the exact same class three times over has really shown what kind of professor he is. He is passionate, loves participation and engagement from his students and is ridiculously dedicated to our learning."