News
»
Go to news main
Advocating for equal status and rights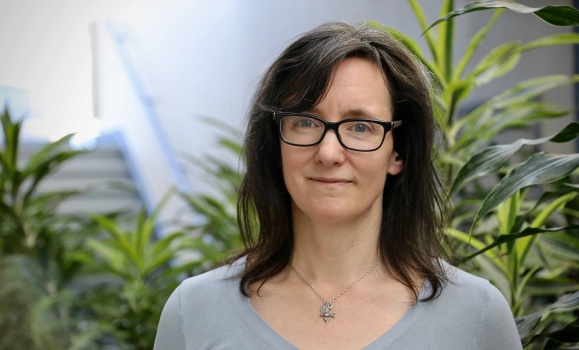 Right now in Nova Scotia, there is much legal and political pressure to close large disability institutions where many persons have lived in highly regimented, isolated conditions. It's something that Professor Sheila Wildeman is working to help make happen.
As a recently appointed MacEachen Institute for Public Policy and Governance Founding Fellow, Wildeman's research focus over the next three years will be on informing changes to law, policy, and practice affecting the human rights of persons with intellectual, cognitive, or mental health disabilities. Her aim is to ensure that the same kinds of restrictions on choice and community involvement don't just get reproduced in smaller facilities like group homes.
Wildeman and Ruth Strubank of the Nova Scotia Association for Community Living were recently awarded a SSHRC Partnership Engage Grant for a project called My Home, My Rights. They and other community advocates will work with a team of Participatory Action Co-Researchers with intellectual disabilities to identify a human rights issue relating to community inclusion that is of interest to the team, explore that issue using arts-based methods, and create a disability rights advocacy tool.
Supporting full community inclusion
Among the problems that Wildeman says too often occur in large disability institutions are the administration of medication without consent, unreasonable restriction of visits with family or friends, and the illegitimate use of restraints and seclusion. For her, the goal of mental disability law and policy work is twofold: to displace coercive and controlling models of care, and to ensure that social and economic supports are put in place for full community inclusion.
"My research and writing in this area has focused mainly on analysis and critique of laws and policies concerning decision-making capacity," says Wildeman. "That research began by paying attention to the conflicts of values that often divided those assessing capacity from those being assessed." Over the years, her work turned to how to bridge those conflicts by way of supports for decision-making, and more broadly, social and economic supports for equal community membership.
From 2016–18, Wildeman worked on a project based in Galway, Ireland, that brought together advocates and academics from around the world to discuss reforms to laws on guardianship and legal capacity. She co-wrote a chapter for that project with Rusi Stanev, a Bulgarian man who had been institutionalized with the consent of a guardian for 10 years before establishing that this was an illegal deprivation of liberty and cruel and inhuman treatment.
Motivation and persistence
Here at home, Wildeman—with Professor Archie Kaiser and the late Professor Emerita Dianne Pothier—was part of the Bill 59 Community Alliance, which won a 2017 Human Rights Award for advocacy in relation to Nova Scotia's accessibility legislation. Professors Wildeman and Pothier also contributed ideas and analysis to the Landon Webb litigationin Nova Scotia, in which Webb, represented by Dalhousie Legal Aid Service (DLAS) lawyer Susanne Litke, established the unconstitutionality of the Incompetent Persons Act.
Wildeman feels lucky to be able to consult with and learn from DLAS lawyer Claire McNeil and Pink Larkin's Vince Calderhead, whose ongoing work in the Emerald Hall human rights complaint is at the cutting edge of Canadian law on the right to live in the community on equal terms with others.
"For me, the key to motivation and persistence despite the slowness of law and policy change is primarily my relationships with, and deep respect for, the continuing advocacy and self-advocacy work of those who have dedicated their lives to the fight for equal status and rights," says Wildeman.