News
»
Go to news main
Regulating Canada's Judges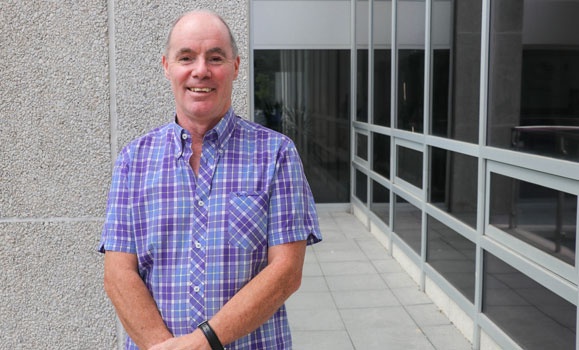 Policy impact is an integral part of the fabric of the Schulich School of Law. Our work is grounded in shaping public policy through interdisciplinary, collaborative research that has a positive, real-world impact beyond the law school. Today, we're looking at Professor Richard Devlin's work in legal ethics, and how it's helping to shape the regulation of legal professionals in Canada.
Every individual and institution needs to be subject to mechanisms of accountability. Judges are no different. Professor Richard Devlin examined this issue as co-editor and co-author of the 2017 book Regulating Judges: Beyond Independence and Accountability, which provides a framework that identifies multiple variables for the assessment of an effective and legitimate judiciary. 
"An important way to conduct that assessment is to consider different ways in which jurisdictions establish, support, and regulate their judiciaries," says Devlin, whose policy work has mostly focused on the regulation of the legal profession and the judiciary. His research attempts to hold those who exercise power to standards of accountability, transparency, and equality. "A thriving and mature democracy requires openness and innovation, and academics hold the public trust to improve responsible and responsive governance." 
In 2011, Devlin was the founding president of the Canadian Association of Legal Ethics/Association canadienne pour l'éthique juridique (CALE/ACEJ), where he currently chairs the board. Recently CALE/ACEJ has been making submissions to the Canadian Judicial Council on revisions to the Ethical Principles for Judges. One vital topic is whether this document should be given the status of an enforceable code of conduct or remain just a set of aspirational guidelines. 
As faculty, we have the privilege and benefit of academic freedom, and this imposes a responsibility on us to promote the public interest in the regulation of Canadian judges and lawyers.
Another particularly hot topic is the issue of judges returning to practice after retirement, which has been catapulted into the limelight by the SNC-Lavalin affair. The issue at play is that while at one level they are retired and they should be free to do as they wish, another is that they are using the credential of being a judge to maximize their own and their clients' self-interest.
Devlin's research extends deeply into the Canadian legal profession's codes of conduct. As a member of the Nova Scotia Barristers' Society's Code of Ethics Committee, he contributed to the Federation of Law Societies of Canada's Model Code of Professional Conduct, as well as Nova Scotia's Code. 
His work with Professor Colin Jackson and Brent Cotter of the University of Saskatchewan's College of Law on the duty of loyalty has influenced the Conflicts of Interest chapter of the NSBS's and the Federation of Law Societies of Canada's Codes of Conduct. He has also collaborated with Professors Jocelyn Downie and Sheila Wildeman on successfully arguing for changes to be made to the Duty to Report section of the Codes of Conduct to eliminate stigmatizing references to mental disability.
"As faculty, we have the privilege and benefit of academic freedom, and this imposes a responsibility on us to promote the public interest in the regulation of Canadian judges and lawyers," says Devlin. "You fight the battles that you think you can win. There's no predictability in progress, but you have to continue to engage with a sense of optimism."