Jocelyn
Downie
Professor of Law; Pierre Elliott Trudeau Foundation Fellow; University Research Professor, Faculties of Law and Medicine; Adjunct Professor, Australian Centre for Health Law Research - QUT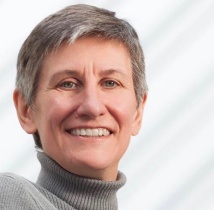 Schulich School of Law
,
Faculty of Medicine
,
Health Law Institute
Email:
jocelyn.downie@dal.ca
Phone:
902-494-6883
Mailing Address:
Room 319, Weldon Law Building, 6061 University Avenue
PO Box 15000 Halifax, Nova Scotia B3H 4R2

Research Topics:
Health law
Health care ethics
Health policy
Legal ethics
End-of-life law
Women's health
Education
BA (Queen's)

MA (Queen's)

MLitt (Cambridge)

LLB (Toronto)

LLM (Michigan, Ann Arbor)
SJD (Michigan, Ann Arbor)
Bar admission
Nova Scotia, 2000
Teaching
Jocelyn Downie teaches health care ethics and law in the law school and health law in the medical school. She also teaches legal ethics and professional responsibility in the law school.
Legal Profession and Professional Responsibility (LAWS 2099)
Health Care Ethics and the Law (LAWS 2115)
Areas of supervision: Health law and policy, legal ethics

Research interests
Jocelyn Downie works at the intersection of health care ethics, law, and policy. She has a particular interest in end-of-life law and women's health.
Selected awards & honours
Trudeau Fellow (2015)
Dalhousie University Research Professor
CIHR Barer-Flood Prize for Health Services and Policy Research
Fellow, Royal Society of Canada
Fellow, Canadian Academy of Health Sciences
Canada Research Chair in Health Law and Policy (2003–13)

Canadian Association of Law Teachers Award (2008)
IWK Health Centre Research Centre of Excellence Scholar Award (2003–08)
Abbyann D. Lynch Medal in Bioethics, Royal Society of Canada (2005)
Dalhousie Medical Research Foundation Award of Excellence in Medical Research (2003)
Selected publications
Jocelyn Downie, "End of Life Law and Policy in Canada" in Joanna Erdman, Erin Nelson, Vanessa Gruben, eds., Canadian Health Law and Policy 5th Edition (LexisNexis Canada) (forthcoming).
Jocelyn Downie, Lindy Willmott, and Ben White, "Next Up: A Proposal for Values-based Law Reform on unilateral withholding and withdrawal of potentially life-sustaining treatment" (2016) 54:3 Alberta Law Review.
Jocelyn Downie, "'And Miles to Go Before I Sleep': The Future of End of Life Law and Policy in Canada" (2016) 39:2 Dalhousie Law Journal.
Jocelyn Downie, "Permitting Voluntary Euthanasia and Assisted Suicide: Law Reform Pathways for Common Law Jurisdictions" (2016) 16:1 QUT Law Review.
Jocelyn Downie and Kacie Oliver, "Medical Certificates of Death: First Principles and Established Practice Provide Answers to New Questions" (2016) 188:1 CMAJ.
Service & activity
Member, Provincial Territorial Expert Advisory Group on Physician-Assisted Dying (2015)
Member, Board of Directors, Canadian Centre for Ethics in Sport (2014–present)
Member, Board of Directors, Surdna Foundation, (2007–present); Chair (2013–present)
Member, End of Life Experts Panel, Royal Society of Canada (2009–2011)