Jocelyn
Downie
Professor Emeritus Faculties of Law and Medicine; Adjunct Professor, Australian Centre for Health Law Research - QUT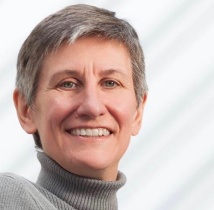 Email:
jocelyn.downie@dal.ca
Phone:
902-494-6883
Mailing Address:
Room 319, Weldon Law Building, 6061 University Avenue
PO Box 15000 Halifax, Nova Scotia B3H 4R2

Research Topics:
Public policy and law
Health law
Health care ethics
Health policy
Legal ethics
End-of-life law
Education
BA Philosophy (Queen's University)

MA Philosophy (Queen's University)

MLitt Philosophy (The University of Cambridge)

LLB (The University of Toronto)

LLM (The University of Michigan)
SJD (The University of Michigan)
Bar admission
Nova Scotia, 2000
Teaching
Jocelyn Downie teaches health care ethics and law as well as law and public policy in the law school.
LAWS 2115: Health Care Ethics and the Law 
LAWS 2278 Law and Public Policy in Practice
LAWS 2302 Case Studies in Public Policy and Law
LAWS 2304 From Legal Research to Public Policy Impact
Areas of supervision: Health care law, policy, and ethics

Research interests
Jocelyn Downie works at the intersection of health care ethics, law, and policy. She has a particular interest in end-of-life law care.
Selected awards & honours
Order of Canada (2018)
President's Research Excellence Award - Research Impact (2018)
The Canadian Academy of Health Sciences Scientific Lecture Award (2016)
Trudeau Fellow (2015)
Dalhousie University Research Professor
CIHR Barer-Flood Prize for Health Services and Policy Research
Fellow, Royal Society of Canada
Fellow, Canadian Academy of Health Sciences
Canada Research Chair in Health Law and Policy (2003–13)
Recent publications
Jocelyn Downie, "The Value of a Feminist Approach in the Ethics of End of Life Care" in Vikki Entwistle and Wendy Rogers , eds., Routledge Handbook of Feminist Approaches to Bioethics (Abingdon: Routledge, forthcoming 2022).
Ben White, Lindy Willmott, Katrine Del Villar, Jayne Hewitt, Eliana Close, Laura Ley Greaves, James Cameron, Rebecca Meehan, Jocelyn Downie, "Who is Eligible for Voluntary Assisted Dying" Nine Medical Conditions Assessed Against Five Legal Frameworks" (2022) 45:1 UNSW Law Journal 401-444.
"From Rodriguez to Carter to Bill C-14: Lessons learned from Canada's journey to legal medical assistance in dying" Jocelyn Downie and Kate Scallion, Ben While and Lindy Willmott, eds., International Perspectives on End-of-Life Reform: Politics, Persuasion and Persistence (Cambridge: Cambridge University Press, 2021).
Gina Bravo, Lieve Van den Block, Jocelyn Downie, Marcel Arcand, and Lise Trottier, "Attitudes toward withholding antibiotics from people with dementia lacking decisional capacity: findings from a survey of Canadian stakeholders" (2021) 22:119 BMC Med Ethics.
Udo Schuklenk and Jocelyn Downie, "Social determinants of health and slippery slopes in assisted dying debates: Lessons from Canada" (2021) Journal of Medical Ethics.
Mona Gupta, Jocelyn Downie, Samuel Blouin, and Stefano Cavalli, "Assistance in Dying: A Comparative Look at Legal Definitions" (2021) Death Studies.
Ben White, Lindy Willmott, Eliana Close, and Jocelyn Downie, "Legislative Options to Address Institutional Objections to Voluntary Assisted Dying in Australia" (2021) 3 UNSW Law Journal Forum 1-19.
Ben White, Lindy Willmott, Jocelyn Downie, Andrew Geddis, and Colin Gavaghan, "Assisted dying and evidence-based law-making: a critical analysis of an article's role in New Zealand's referendum" (2020) 133:1520 New Zealand Medical Journal 83-90.
Adeline Iftene and Jocelyn Downie, "End-of-Life Care for Federally Incarcerated Individuals in Canada" (2020) 14:1 McGill Journal of Law and Health 1-50.
Current service & activity
Member, Board of Directors, Canadian Centre for Legal Innovation in Sexual Assault Response
Member, Board of Directors, Canadian Centre for Ethics in Sport
Member, Board of Directors, Andrus on Hudson, New York
Member, Board of Directors, Helen Andrus Benedict Foundation