News
»
Go to news main
In Memoriam: Former professor and alumnus Wylie Spicer (LLB '75)
Posted by
Jane Doucet
on May 24, 2018 in
News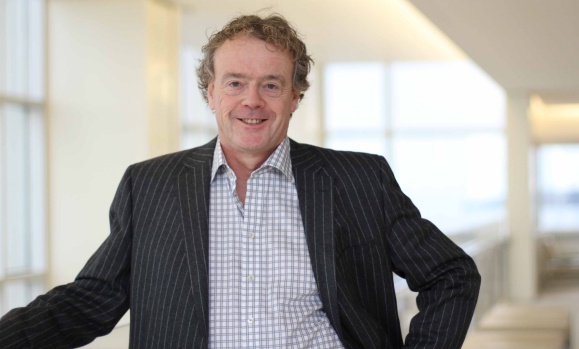 The Schulich School of Law extends its sincere condolences to the family, friends, and former colleagues of Wylie Spicer (LLB '75), QC, who died of leukemia on May 21 in Calgary.
After graduating from Dalhousie University with a bachelor of laws degree in 1975, Spicer joined McInnes Cooper in Halifax as an articling student. For all but two years of his career he worked at McInnes Cooper, becoming known nationally and internationally for his work in marine law and its related areas, including offshore energy, law of the sea, and seabed mining.
In the late 1980s, Spicer acted as counsel to the Royal Commission on the Donald Marshall Jr. prosecution, which helped spotlight systemic racism and led to significant changes in Nova Scotia's justice system. He also contributed to McInnes Cooper's initial drive to regionalize, relocating to St. John's in the late 1990s to help with that effort. From 2001 to 2006 he served as managing partner; in 2006 he was recognized as a Top 50 CEO for Atlantic Canada.
In late 2006, Spicer returned to practice, leaving the firm six years later to join Norton Rose in Calgary. He rejoined the Calgary office of McInnes Cooper in 2014 and had been continuing counsel since that time, supporting engagement with clients with interests in offshore Atlantic Canada, oceans strategy, and other matters.
Always a mentor and teacher
"Within the firm, Wylie's passion was always supporting the career development of younger lawyers," said Hugh Wright (LLB '92), CEO and managing partner at McInnes Cooper in Halifax, in an email. "I was one such younger lawyer in 1993, when I was hired as an associate to support the marine law practice of Wylie and others."
Spicer also thrived in academia, teaching for many years at his former law school beginning in 1987; he taught Wright admiralty law here in the early '90s. 
"Wylie was non-teaching faculty at our Marine & Environmental Law Institute for many years. He was always available to advise and assist when his counsel and assistance were sought," says Schulich Law Professor Aldo Chircop, who holds the Canada Research Chair (Tier 1) in Maritime Law and Policy. "I also worked with him on numerous international law of the sea and maritime law initiatives in Canada and overseas, most especially with the International Seabed Authority and various book initiatives. I shall miss his insights, common sense, wit, and humour."
Spicer also taught at the University of Calgary Law School. "Wylie was one of Canada's most distinguished admiralty lawyers," said Ian Holloway (LLB '85), PC, CD, QC, Professor and Dean of Law at the University of Calgary, in a message to his academic colleagues. "I owe Wylie a tremendous personal debt. He was the one who hired me for an articling position. And he took my professional development very seriously." Holloway recalled that the first time he appeared in the Court of Appeal on his own, Spicer gave up a whole day to watch and mentor him.
Spicer is survived by his wife, Monique; his children, Sophie, Josh and Warren; and four grandsons. A memorial service will be held in Calgary in the near future, with a celebration of life to follow in Halifax in a couple of months.