News
»
Go to news main
KUDOS! The Honourable Jacqueline R. Matheson and Mary Lu Roffey‑Redden receive Honorary Doctorates from the University of King's College
Posted by
Rachael Kelly
on May 31, 2017 in
News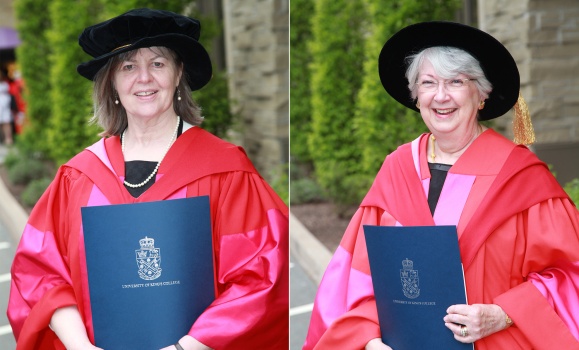 On May 25, under the sloping red and gold arches of the Cathedral Church of All Saints, Mary Lu Roffey-Redden and The Honourable Jacqueline R. Matheson ('77) received honoris causa – or Doctor of Civil Laws degrees – from the University of King's College. Bowing their heads in front of friends, family, President and Vice-Chancellor William Lahey, and the graduating class of 2017, the doctorates were conferred during King's 228th Encaenia, just one day before the Schulich School of Law's own convocation ceremony. (Encaenia is the Greek word for "beginning" or "commencement".)
The Honourable Jacqueline R. Matheson (Photo: Kerry DeLorey, Calnen Photography)

Mary Lu Roffey-Redden and The Honourable Jacqueline R. Matheson both have close ties to the law school. After graduating from Dalhousie's Faculty of Law in 1977, Justice Matheson entered private practice before working for the Federal Department of Justice. Eleven years later, she was appointed to the Supreme Court of Prince Edward Island; by 2004, she was Chief Justice of the province. In addition to her judicial work, Justice Matheson has long been involved with the International Association of Women Judges, a group of more than 4,000 jurists whose mandate is to advance human rights in developing countries.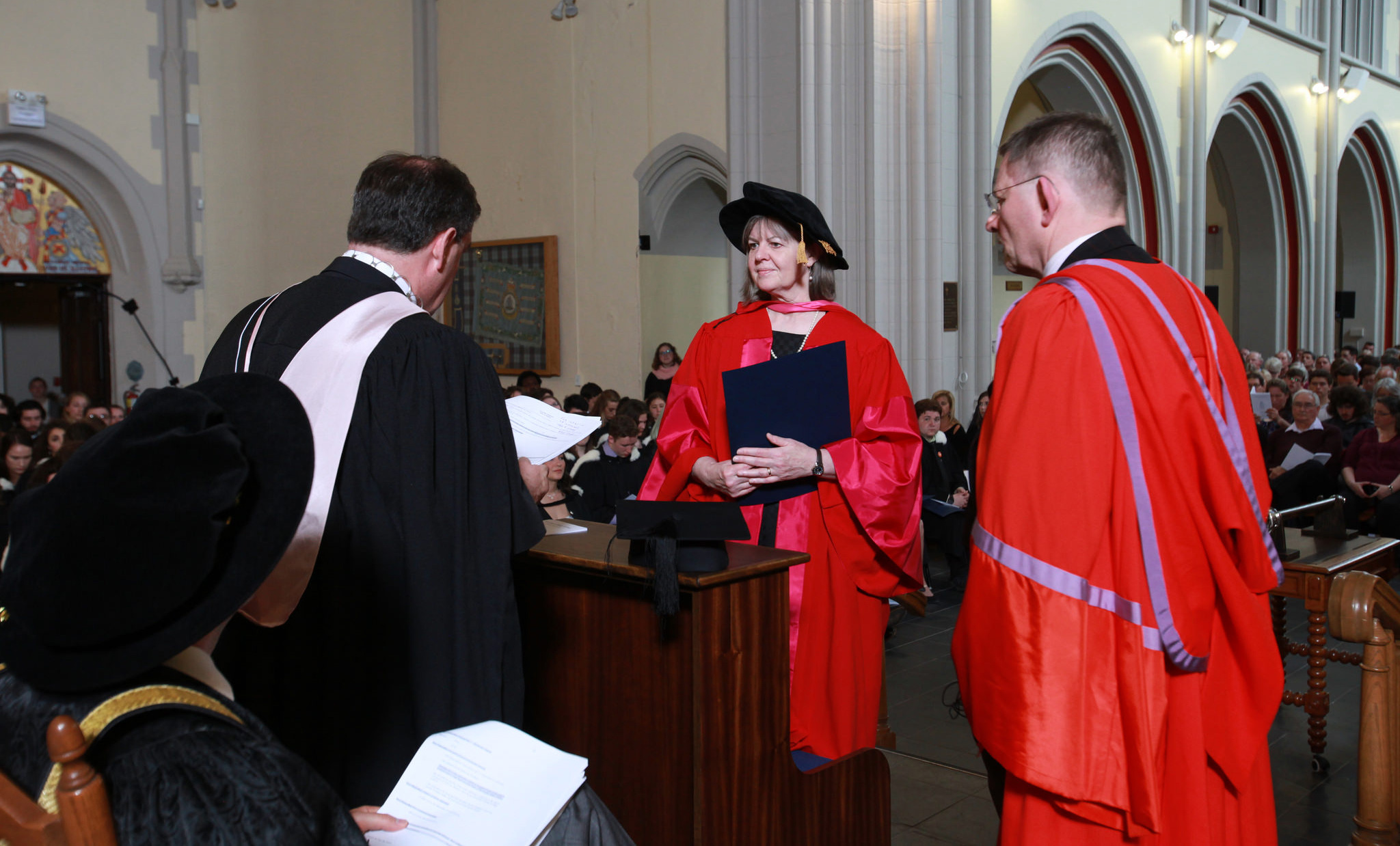 Mary Lu Roffey-Redden (Photo: Kerry DeLorey, Calnen Photography)

A long-time lover of philosophy, classics, and religious studies, Mary Lu Roffey-Redden has, since 2006, served as the Executive Director of Halifax Humanities 101, a program that provides low-income adults with university-style lectures in philosophy, literature, history, and art. Each year, the Schulich School of Law's Weldon Literary Moot raises money to support this initiative.
In her Baccalaureate service speech to those in attendance Thursday, Roffey-Redden described the "magic" generated when "great books, generous teachers, and eager and willing students" come together.
"I think that there are three components that constitute this magic, and I am increasingly thinking that they are the qualities of 'the intellect illumined by love.' These qualities are generosity, receptivity, and attention. In reality, these are but three aspects of the same thing – a kind of trinity of a mind that not only thinks, but thinks with love…This idea of generosity, that we gain more by sharing than by keeping things to ourselves, has not always been an easy one for me to understand. But how this applies to education has unfolded to me over the years, never more so than in the context of Halifax Humanities."
You can read her full address here.
Congratulations to you both from the Schulich School of Law!