News
»
Go to news main
KUDOS! Seven Schulich Law grads appointed to Judicial Advisory Committees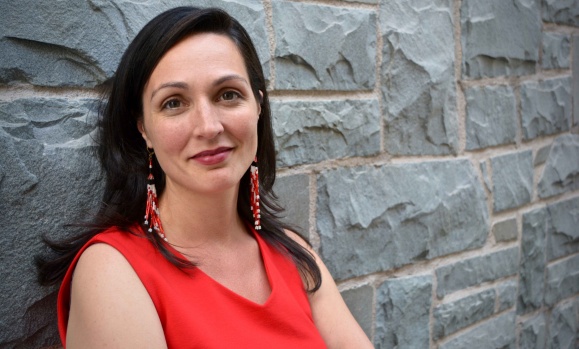 The Schulich School of Law extends its congratulations to alumni Philip J. Star, QC ('81), Kathryn M. Dumke, QC ('93), Alonzo Wright ('94), George Filipovic ('02), The Honourable Justice Patrick J. Duncan ('79), Michelle Christopher, QC ('86), and Professor Naiomi Metallic ('05) for their appointments to Judicial Advisory Committees (JACs) in Nova Scotia and the Yukon.
Each JAC is made up of seven members from the bench, the bar, and the general public. Committee members are mandated to assess the qualifications of lawyers applying for federal judicial positions in Canada and provide the Minister of Justice with a list of merit-based candidate recommendations.  
Appointments for Quebec–East, the Yukon, and Nova Scotia were announced April 13 by The Honourable Jody Wilson-Raybould, Minister of Justice and Attorney General of Canada. Appointments for British Columbia, Alberta, Ontario, Quebec–West, Prince Edward Island, and Newfoundland and Labrador were made January 19.
According to Wilson-Raybould, the appointments are "a milestone toward a stronger, more diverse judiciary. I hope that exceptional candidates from diverse backgrounds will feel encouraged and inspired to put their names forward."
The Honourable Justice Patrick J. Duncan: Nova Scotia
Duncan was appointed to the Supreme Court of Nova Scotia in 2007. Before his appointment to the bench, he practiced with Nova Scotia Legal Aid and was a partner at Beveridge, MacPherson & Duncan. Today, he sits on committees dedicated to improving the administration of justice in Nova Scotia.
Philip J. Star, QC: Nova Scotia
Star is a criminal defence lawyer at Pink Star Barro, a Yarmouth-based firm that practices criminal, family, civil, real estate, municipal, and corporate/commercial law. The former president of the Nova Scotia Barristers' Society sits on the board of the Yarmouth Association for Community Residential Options (YACRO), a non-profit that provides residential support for children and adults with disabilities. He also chairs the Advisory Committee on Provincial Judicial Appointments.
Kathryn M. Dumke, QC: Nova Scotia
Dumke served as a member of council for the Nova Scotia Barristers' Society and is the former president of the Lunenburg County Barristers' Association. The first transgender lawyer to practice in Nova Scotia, Dumke is known for her commitment to promoting equality and diversity in the legal profession and was involved in the implementation of the new equity policy requirement for all firms in Nova Scotia.
Alonzo Wright: Nova Scotia
Wright is a senior Crown counsel at the Nova Scotia Public Prosecution Service. As a young lawyer, Wright compiled research for a genealogy project in the Africville community. Today, he is a volunteer basketball coach at the Gottingen Street Community Y. He has received a number of awards for his volunteerism, including the Dalhousie A. Gordon Archibald Award.
George Filipovic: Yukon
Filipovic practiced criminal defence law in Toronto before moving to the Yukon. Today, as justice coordinator for the Tr'ondëk Hwëch'in First Nation, Filipovic develops programs that incorporate the principles of restorative justice and traditional Tr'ondek Hwëch'in justice in Dawson City. He also oversees the Aboriginal Courtworker Program, an initiative designed to ensure that Aboriginal people "receive fair and equitable treatment before the law."
Michelle Christopher, QC: Alberta

Christopher is the Executive Director of the Student Legal Assistance clinic at the University of Calgary, where she is also an Associate Professor of Law. In addition to teaching contracts, family law, and advanced criminal courses at the University of Calgary, Christopher lectures on criminal law, wills and estates, trial advocacy, and family law for the Legal Education Society of Alberta. She is also a mediator and dispute resolution officer with the Court of Queen's Bench of Alberta, and has previously acted as a mediator with Legal Aid Alberta's Family Settlement Services. Before teaching, Christopher acted as staff counsel for the Youth Criminal Defence Office in Calgary from 2001–2012.

Naiomi Metallic: Nova Scotia
Metallic is an Assistant Professor of Law and the Chancellor's Chair in Aboriginal Law and Policy at the Schulich School of Law. In 2006, she became the first Mi'gmaq person to clerk at the Supreme Court of Canada. The founding director of the Listuguj Aboqonmadultinech Community Foundation, Metallic researches in the areas of Aboriginal law, Indigenous law, constitutional law, and equality and human rights law.
Congratulations, all!