ABLE @ Dal Orientation
Orientation for students with disabilities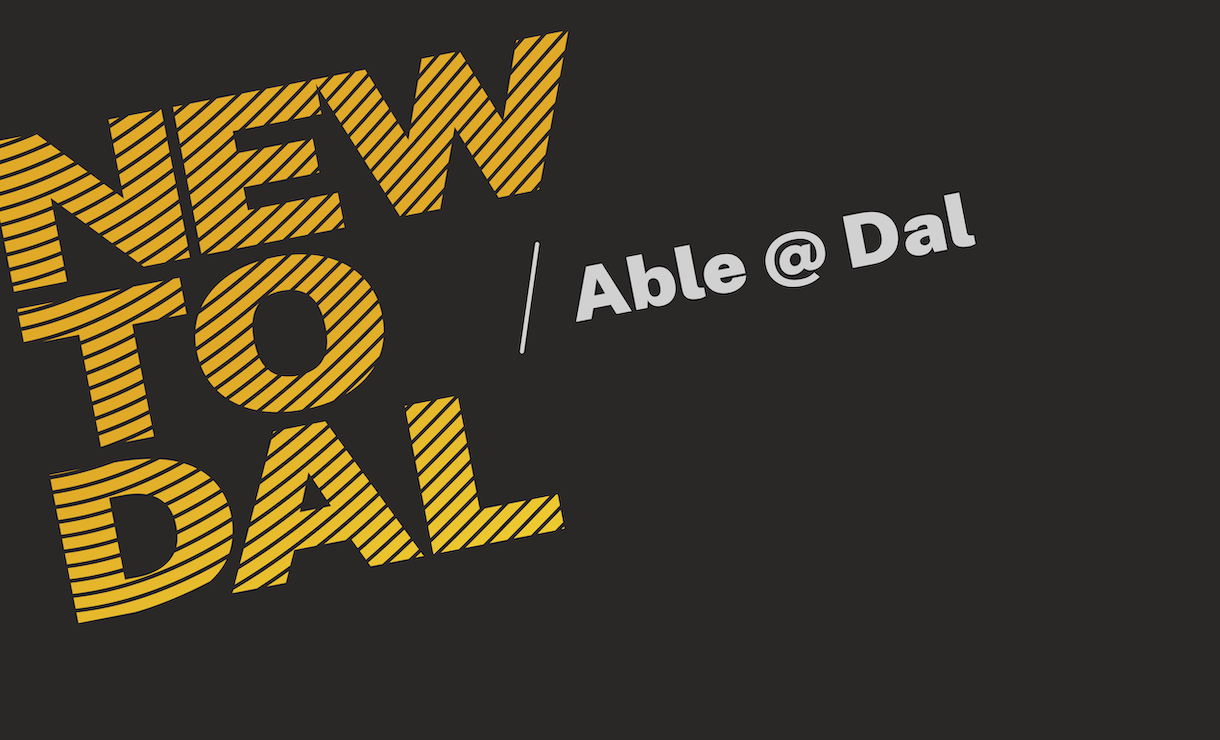 Able@Dal Orientation - Friday, September 1, 2023. The event runs from 8:30 a.m. to 1:30 p.m. (Atlantic Time). 
Location: Mona Campbell Building (Rooms 1107 and 1108)
Able@Dal is an Orientation program specifically designed for first-year Dalhousie and King's students who are receiving academic accommodations due to a disability or medical condition.
Led by staff, faculty and students, Able@Dal focuses on skill development and learning strategies that are essential to your success as a student. Students are strongly encouraged to attend this event. Benefits include:
Hearing first-hand from students about what it means to be a student with accommodations.
Developing a better understanding of accommodations at Dalhousie and King's and how to ask for support.
Hearing first-hand from professors on classroom expectations and ways to be successful.
Learning how to request and use your accommodations and different supports on campus.
Meeting your Access Advisor and the rest of the Student Accessibility Centre Team.
More Able@Dal Events:


(NOTE: Microsoft Teams access link will be sent closer to event date)
Friends and Family Session - August 29 at 7:00 p.m.
Synchronous online event.
This event is for students' parents/family to learn more about our services and how to support their student as they start classes.
Assistive Technology Session - August 30 at 1:00 p.m.
Synchronous online event.
In this session we will review the assistive technologies that are designed to reduce or remove barriers to students' learning.
Speakers: Alyson Young, Abby Smith, and Maria McNeil
Writing Centre Support - August 31 at 1:00 p.m.
Synchronous online event.
In this session we will share details about the services and supports the Writing Centre offers with a focus on note-taking best practices.
Speaker: Kala Clarke, Writing Advisor
Able@Dal on the Agricultural Campus (Truro) 
Agricultural Campus students can register for this event by contacting accessAC@dal.ca. Visit the Truro campus website for more details.