ABLE @ Dal Orientation
Orientation for students with disabilities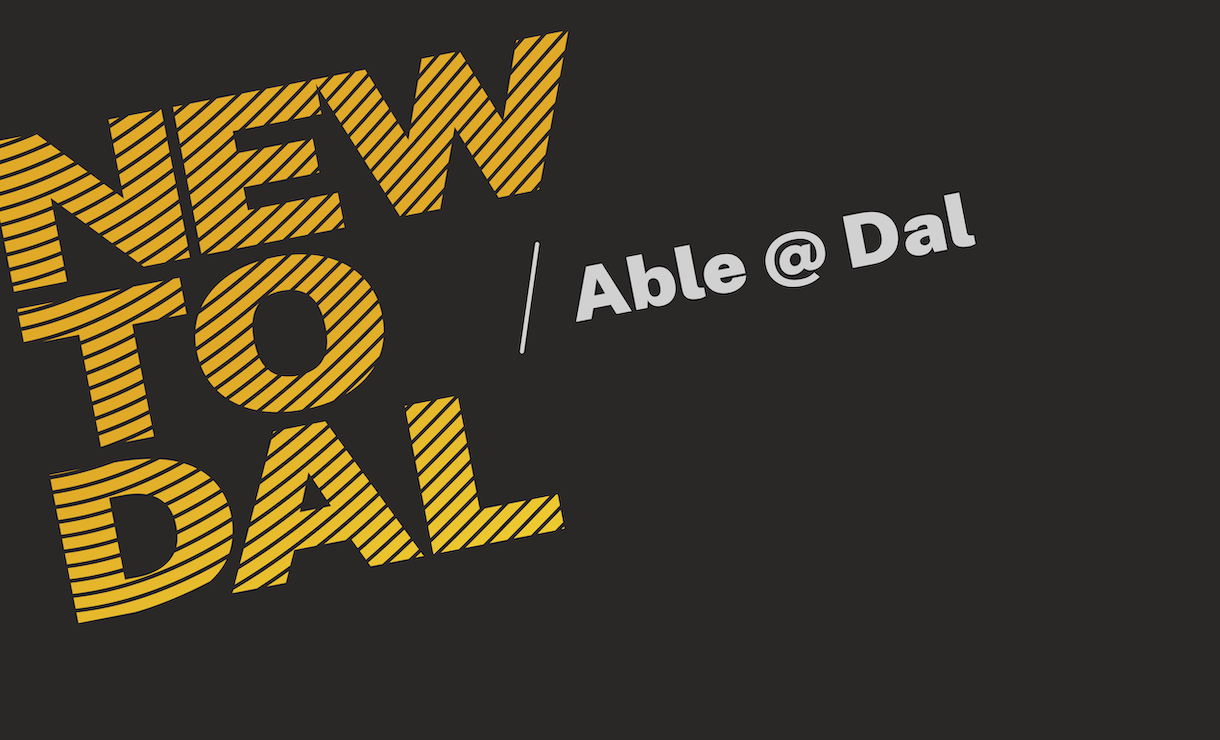 Able@Dal Orientation - Friday, September 1, 2023. The event starts at 9:00 a.m. (Atlantic Time)
Location: In-person event (location TBD)
Able@Dal is an Orientation program specifically designed for first-year Dalhousie and King's students who are receiving academic accommodations due to a disability or medical condition.
Led by staff, faculty and students, Able@Dal focuses on skill development and learning strategies that are essential to your success as a student. Students are strongly encouraged to attend this event. Benefits include:
Hearing first-hand from students about what it means to be a student with accommodations.
Developing a better understanding of accommodations at Dalhousie and King's and how to ask for support.
Hearing first-hand from professors on classroom expectations and ways to be successful.
Learning how to request and use your accommodations and different supports on campus.
Meeting your Access Advisor and the rest of the Student Accessibility Centre Team.
More Able@Dal Events:
 
Writing Centre Support - Date and Time TBD
Synchronous online event
Speaker: Kala Hirtle, Writing Advisor
Friends and Family Session - Date and Time TBD
Synchronous online event. More details coming soon!
Assistive Technology Demonstration - Date and Time TBD
Synchronous online event.
Speakers: Alyson Young, Abby Smith, and Maria McNeil