Soulafa Al‑Abbasi
MDE, 2008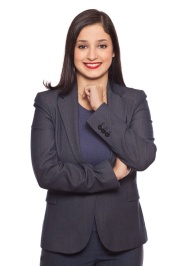 Like the great mentor and teacher that he is, Professor McAllister believed in me with much enthusiasm and encouragement
I was new to the city, province, country. A landed immigrant on her way to Canadian citizenship.
I had a bachelor of arts in economics and a minor in philosophy from the American University in Cairo and was ready for a master's degree. After some research, I learned that Dalhousie University was one of the very few North American Universities that had a master of development economics program. I phoned and asked to meet with the department chair.
Professor Ian McAllister was very much interested in my background: a Syrian-born new graduate who grew up in Saudi Arabia in the 80s and 90s and lived in Egypt. I had no accent and spoke English fluently. The more professor McAllister spoke about the MDE program, his vision and wealth of experience, the more I felt encouraged to apply.
Like the great mentor and teacher that he is, Professor McAllister believed in me with much enthusiasm and encouragement. He was a role model to me and my cohort, so humble and knowledgeable. His portfolio to learning approach was so avant-garde and one that I enjoyed and thrived on. He would always say, "never underestimate the power of a written word." A lesson that has worked well in my career life.
I was always attracted to subjects that focused on the evolution of non-profits, on building capacity within challenging contexts and limited resources, on the cultural and human aspects of working in the field, on the sector's role in stepping in when some public and private institutions could not or would not. Learning about the different types of NFP institutions, their reason of being and becoming, was extremely interesting. There, I also found my calling: to serve that sector. I wanted to be part of an imperfect sector that made a difference in the communities I lived in and sometimes beyond. My first step into the sector was a fellowship in microfinance with Aga Khan Foundation Canada. 13 years later, and many volunteering and work experiences since, I am still happily serving this sector. Bio shared below:
Al-Abbasi is a published author of a learned treatise on micro-finance, institution-building and development. Her experience as a leader was developed in several roles: regional co-ordinator for the UN Association of Canada; board member of Credit Union Atlantic; board member of the Nova Scotia – Gambia Association; and vice-chair of Fusion Halifax, a youth organization focused on improving city life. She has served as the Atlantic Youth Ambassador for Passages to Canada and an Aga Khan Foundation of Canada Fellow.
Al-Abbasi has worked with International Ocean Institute Canada, Immigrant Services Association of Nova Scotia, and Canmore Folk Music Festival Society; she also served as a board member of the Canmore Business and Tourism and as member of the Bow Valley Immigration Partnership. More recently, she led the Canmore and Area Health Care Foundation as their executive director.
Al-Abbasi was recognized as an Association for Healthcare Philanthropy 40 Under 40 honoree in 2019, as one of the Top 50 Atlantic Canadian Leaders under 40 in 2015, and as one of Atlantic Canada's emerging leaders by the 21 Inc Leaders Program in 2014. She was shortlisted as a Top 75 finalist for the RBC Top 25 Canadian Immigrant Awards of 2016. She was also selected as a visionary local leader to present at the CBC/Radio-Canada 2017 Starts Now.
Al-Abbasi has been featured in several publications, including The Globe and Mail, as one of the "Faces of Immigration," in the national campaign of the Canadian Museum of Immigration at Pier 21, and in the Canadian Immigrant Magazine. She was also recognized as a community leader, such as one of Halifax's "Power People" in Halifax Magazine, a Canadian "Agent of Change" in the Bridges that Unite national exhibit – a partnership between Canada and the Aga Khan Development Network.
Al-Abbasi enjoys living in Canmore, Alberta, with her mountain family: spouse, Patric Stettler, and their two children (Hans) Nuri Wolf and Juliet April Lily Stettler. She is a proud alumna of the Dalhousie M.D.E. program and feels fortunate to have been mentored and supervised by Professor Ian McAllister who continues to be a positive influence and inspiration for her.