William Stanish
Professor, Department of Surgery, School of Biomedical Engineering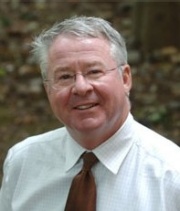 Contact
William Stanish, MD, FRCS(C), FACS
Email: wstanish@dal.ca
Phone: 902-421-7525
Fax: 902-429-7138
Web: http://surgery.medicine.dal.ca/Faculty/stanish.html
Our Group
My research group is interested in the physiology of biomechanics of ligaments and tendons.
Selected Projects
The biological behaviour of ligament and tendon in health and disease.
The biomechanics of the lower extremity as it relates to forced dampening across the knee joint – this research has employed accelerometry and forced platform analysis. 
Analysis of alterations in proprioception and neuromuscular feedback after disruptions of the anterior cruciate ligament. This research has included collaborative efforts with the Division of Physiotherapy (Dr. Marie Earle). 
The effect of knee bracing on anterior tears of the knee; the effect of knee bracing on degenerative joint disease. 
Selected Publications
Buckwalter JA, Stanish WD, Rosier RN, Schenck RC Jr, Dennis DA, Coutts RD. The increasing need for nonoperative treatment of patients with osteoarthritis. Clin. Orthop. (2001) 385:36-45.
O'Neil BA, Forsythe ME, Stanish WD. Chronic occupational repetitive strain injury. Can. Fam. Physician (2001) 47:311-6.
Lai AM, Stanish WD, Stanish HI. The young athlete with physical challenges.
Clin. Sports Med. (2000) 19(4):793-819.