Congratulations to all the 2020 PRESIDENT'S RESEARCH EXCELLENCE AWARDS RECIPIENTS including SBME's Dr. Jeremy Brown and Dr. John Frampton!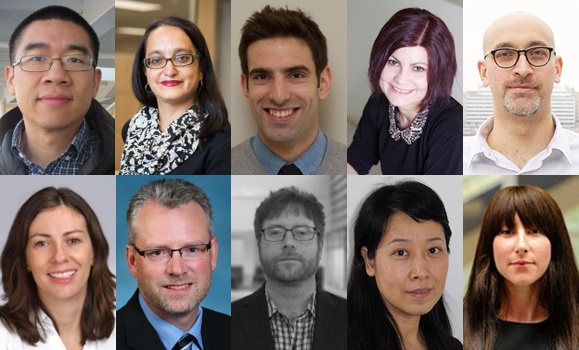 Extraordinary. Outstanding. Remarkable. These are just some of the of the many ways that this year's recipients of the President's Research Excellence Awards have been described.

Established in 2018, these awards recognize the research achievements of Dalhousie University faculty members at all stages of their careers. The award for Emerging Investigators recognizes early-career researchers (within seven years of their first academic appointment), while the award for Impact celebrates researchers at any career stage who are having substantial, current impact in their field. 

"Congratulations to all the recipients of the President's Research Excellence Awards," says Alice Aiken, vice-president research and innovation. "Dalhousie has a rich history of research excellence, and we are pleased to celebrate such a stellar group of individuals who have helped make us the hub of world-leading research and innovation we are today."
More information about the President's Research Excellence awards can be found here.
Emerging Investigator award:

Dr. John Frampton (School of Biomedical Engineering, Faculties of Engineering and Medicine)
Dr. John Frampton's lab works at the intersection of materials science, cell biology and clinical research to design next-generation technologies for: (1) understanding fundamental biological processes; (2) understanding how diseases work and improving diagnosis; and (3) developing therapies using advanced natural and synthetic materials. The tools his team develops are applied to understanding the physiology of the lung, the nervous system, skin, muscle tissue and a variety of other organs, as well as for treatment of traumatic injuries to the tissues of the body.
Read more here on Dr. Frampton's lab.
Research Impact award:

Dr. Jeremy Brown (School of Biomedical Engineering, Faculties of Engineering and Medicine)
Research in Dr. Brown's laboratory is focused on the design, fabrication, and testing of ultrasonic frequency piezoelectric transducers and associated electronic hardware for medical applications. Specifically, he is focused on developing miniaturized ultrasound imaging endoscopes and miniaturized ultrasound therapeutic devices, using an in-house micro-fabrication facility targeting minimally-invasive surgical applications.
Read more here on Dr. Brown's lab. 
..........................................
2020 School of Biomedical Engineering Gala
..........................................
SBME 20th Anniversary Networking Event 
..........................................
SBME 20th Anniversary Networking Event
Organs on-Chip: Driving transformation through biomedical engineering research
November 28th, 4:30 pm
Life Sciences Research Institute
1344 Summer St, Halifax
Featuring our Keynote Speaker

Milica Radisic
Professor and Canada Research Chair (Tier 2)
Institute of Biomaterials and Biomedical Engineering
Department of Chemical Engineering and Applied Chemistry
Senior Scientist, Toronto General Research Institute
https://www.labs.chem-eng.utoronto.ca/radisic/

"Organs on-Chip: Driving transformation through biomedical engineering research"
Organs on chips are a convergence technology that promise to reduce the massive costs of drug development preventing drug candidates bound for expensive failure in clinical human trials. In this presentation, I will reflect on the journey of developing new devices and biomaterials in our lab and taking them out into the real world. I will focus on Biowire II heart-on-a-chip platform that is based on human iPSC derived cardiomyocytes and that was commercialized through a company we created, TARA Biosystems.
Download the Event Poster Pdf
..........................................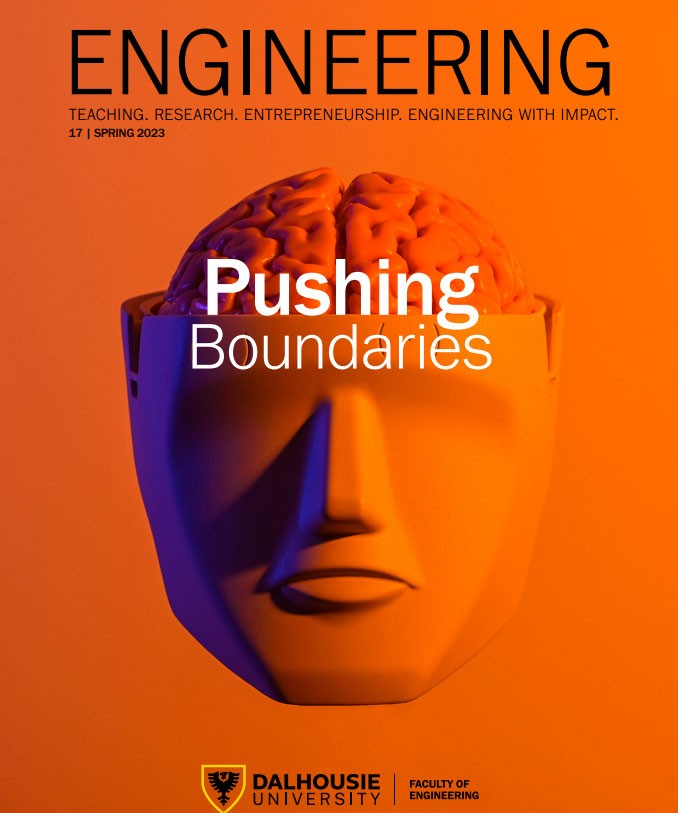 Congratulations to Dr. Sarah Wells, Dr. Michael Lee and Dr. Rob Adamson
A well-deserved congratulations to Dr. Sarah Wells for receiving the Academic Innovation Award (Teaching and Learning) at this year's Dalhousie Legacy Awards. This award recognizes an individual who has developed an innovative initiative that has resulted in a sustained impact on student learning at Dalhousie.
Sarah has been a leader in teaching and curriculum development in the undergraduate and graduate programs since joining Dalhousie in 2000. She has created and revised courses within the Faculties of Science and Medicine and served as the Graduate Coordinator for the School of Biomedical Engineering for six years, during which time she made a substantial contribution to both our students and the high standards of our program. In her current role as Assistant Dean of the Medical Sciences program, Sarah has continued her commitment to excellence in education at the University.
A heartfelt congratulations to Dr. Mike Lee who was this year's recipient of the Faculty of Graduate Studies Distinguished Service award (Academic). This award is based on contribution to the faculty and the administration of its graduate programs that is both substantive and long-standing.
Mike is deserving of this in so many ways, from being the primary engine behind the establishment of our School and its MASc and PhD programmes and being its founding Director, to penning and shaping our policies, structure, awards, forging our curriculum including creating, teaching and contributing to many of our courses. He has served graduate education and research directly or indirectly at the University at nearly every level, expertly guiding the Faculty of Graduate Studies as Chair of Faculty Council, Acting Associate Dean, and also contributing greatly in revising the Interdisciplinary PhD program when he served as its Director. Mike's commitment to graduate education and excellence is boundless. Join me in congratulating Mike for this well deserved award! Congratulations!
Join me as well in congratulation Dr Rob Adamson, who is this year's recipient of the Faculty of Medicine Award for Excellence in Basic Research, supported by the DMRF. This award is for a faculty member within 10 years of their appointment and is made in tribute to Dr. J. Donald Hatcher whose vision as Dean of Medicine (1976-1985) led to the establishment of Dalhousie Medical Research Foundation. It is one of three awards that have been created to acknowledge research excellence among Faculty of Medicine members and to encourage their continued efforts in medical research.
Rob's lab has contributed to more than 20 papers and 50 conference proceedings, several collaborations with industry partners and 2 spinout companies, one of which has already achieved over 4M in annual revenues. His lab is devoted to developing imaging and therapeutic technologies using ultrasound and optical sensing. His work with Jeremy Brown and colleagues has led to new sensors, new approaches in manufacturing, new image & signal processing methods in applications from dermatology to imaging the middle ear to developing surgical tools for treating brain cancer. He is advancing knowledge in both Engineering and Medicine and he and his trainees are translating that to treating patients and also building capacity for R&D in our community. Please join me in congratulating Rob and his team!
Dr. Geoffrey N. Maksym
Director and Professor