News
»
Go to news main
Morris Odeh Wins 2023 Governor General's Gold Medal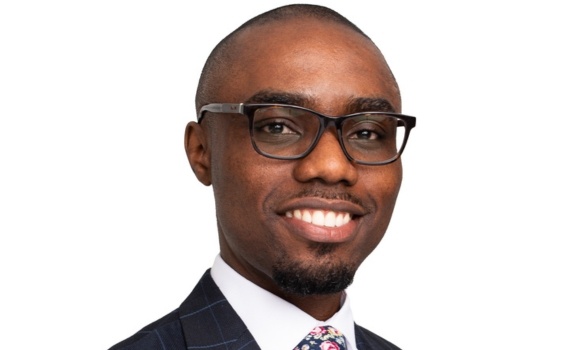 Original story published on DalNews
Dalhousie's Faculty of Graduate Studies presents the Governor General's Gold Medals each year to recognize the university's most outstanding master's graduates.
Humanities and Social Sciences: Morris Odeh, Master's of Law
Throughout his law degrees, Morris Odeh wondered about the possibility of artificial intelligence (AI) machines holding patents and the role of patents in fostering innovation in the field of AI. He then came across a news report on an individual who submitted a patent application for an AI-generated invention in the United Kingdom that fuelled this interest to another level.
Morris crafted his research proposal around the idea of whether AI-generated inventions could be recognized as a valid intellectual property under the Canadian patent regime, comparing laws in the United Kingdom, Australia, and United States. Described as having exceptional skills in his capacity to conceptualize legal issues, research, and methodology, Morris explores the balance of competing interests in granting exclusive rights to AI-generated inventions and how historically marginalized segments of society can be represented in these advancements.
As you can imagine, these are complex topics and discussions fuelled by legal theories and underlying systems. Morris commends the Schulich School of Law's range of events and activities organized for graduate students, including a weekly research hour that allows graduate students to engage with faculty members and benefit from their experience.
Morris speaks highly of his supervisor, Lucie Guibault, a professor of law and the associate director of the Law & Technology Institute.
"Working with Lucie has been a transformative experience, as it has allowed me to discover my own potential as well as the impact that law can have on shaping critical societal discourse. I am deeply grateful for the opportunity to work alongside Lucie, and I am confident that her mentorship will have a lasting impact on my future endeavors in the field of law."
Under her continued supervision, Morris will begin his PhD in the fall and expand on his research to other areas of intellectual property (IP), including copyright, trademarks, and trade secrets. Specifically, how recent generative AI technologies are revolutionizing concepts of authorship, ownership, and the overall management of IP.
Learn more about Toren Hynes, Master's of Science in Chemistry graduate and the winner for Sciences and Engineering.