News
»
Go to news main
Registration for Weldon Mentorship Program Open Until May 12th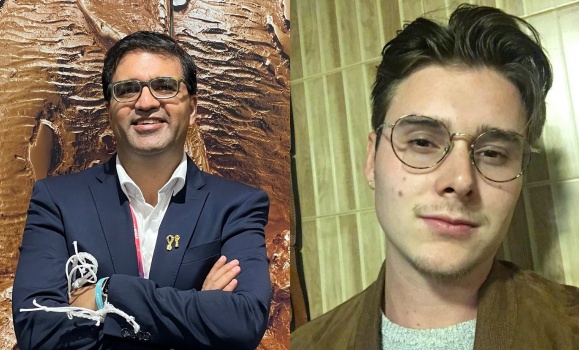 There's still time to register for the 2023 Weldon Mentorship Program! The program is designed as a system of support and guidance aimed at helping students and recent graduates connect with alumni who can share their experience and insights. Alumnus Aarij Wasti ('03) and 2L student Shaughnessy Dow were paired together as part of the 2022 Mentorship Program. Read what Wasti and Dow had to say about their experience.
Mentor – Aarij Wasti, Director, Legal & Compliance, FIFA World Cup Qatar 2022 LLC
Why was it important to you to participate in the Weldon Mentorship Program?
Aside from wishing to generally give back to the Dal Law community, it is important for me to be able to share my professional experiences with the hope that these may allow the next generation of graduates to make informed career decisions. One of the factors which has personally distinguished Dal for me from the time I applied to law school many years ago, is that it is a national community which remains connected across time and geography, with mutual benefit to students and graduates.
What are the benefits of mentoring a law student?
As someone who has mentored students over a number of years, including Dal Law students, I have found significant benefits as a mentor. It allows me a chance to reflect on my own career, take time to recognize and share accomplishments, think through career challenges, and stay in touch with the realities of students entering the legal profession in a new era. There is much to learn for those of us who graduated 20+ years ago!
Why should other alumni consider getting involved?
For those alumni who have not yet participated in the Weldon Mentorship Program, you will find great pride and satisfaction in speaking with current students. Dal Law continues to attract incredibly bright and talented students who are inquisitive, ambitious and well-rounded. Sharing professional experiences will allow students to benefit from mentors' successes and challenges to help make informed career choices.
Mentee – Shaughnessy Dow, 2L Schulich Law Student
Why was it important to you to participate in the Weldon Mentorship Program?
It was important to me to participate in the Weldon Mentorship Program because I wanted to connect with alumni and see the many ways in which a legal career can take off after graduation.
What are the benefits of having a mentor?
I have found having a mentor beneficial because it has given me perspective on the wide variety of ways one can use their law degree to gain interesting and fulfilling employment. Having a mentor helped me to gain confidence in knowing that while things may not work out as immediately imagined, that they will work out as they should.
Why should other students consider getting involved?
These kinds of connections and pieces of advice are invaluable and also serve to keep our community connected through generations. There is value for everyone in keeping our Schulich Law community connected in this way, and for law students it is invaluable to receive face-to-face time with a practitioner who was once in this same position.