News
»
Go to news main
Alayna Kolodziechuk Joins initio as New Director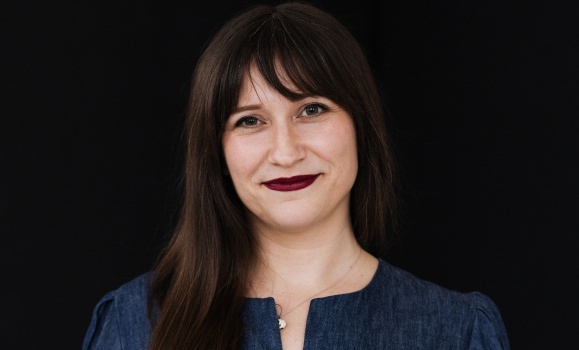 The Schulich School of Law is pleased to welcome Alayna R. Kolodziechuk as the new Director of the initio Technology & Innovation Law Clinic. Alayna is a lawyer and Dalhousie alum with 10 years' experience advising businesses and not-for-profits in the creative and tech industries. Most recently, she practiced at an entertainment and media law boutique in Toronto, ON where she oversaw the firm's corporate practice and represented a range of clients including artists and creators, record labels and film production companies, software developers and industry advocacy groups. Alayna provided advice to organizations across different stages of growth and development on their structuring as well as intellectual property and privacy/technology matters. 
Alayna has been an active member of the Canadian Bar Association and formerly sat on the National Executives for Privacy and Access to Information Law, Not-for-Profit Law and Entertainment Law. She has been a lecturer and panelist on issues related to privacy and emerging technologies and has contributed to law reform efforts in the area. Alayna participated in submissions before the Senate Standing Committee on Privacy, Access to Information and Ethics, the Office of the Privacy Commissioner of Canada and Justice Canada on the Personal Information Protection and Electronic Documents Act (PIPEDA), the Anti-Terrorism Act, the Elections Modernization Act, as well as to studies on privacy at airports and borders and online reputation/the right to be forgotten in Canada.
"Privacy and technology have become so significant in business – especially so in sectors that deal in IP, technology and new media," says Alayna. "Given that more and more aspects of our lives are conducted online, a working knowledge of these issues feels fairly essential in 2022. There's also the enormous impact that social media platforms (and their own evolving terms of service and algorithms), can have on an individual and organizations."
The Clinic serves a dual purpose – first it serves the community by reducing barriers and providing low-cost legal services to early-stage entrepreneurs, a critical sector of the economy, and second it trains law students to advise on business law matters in sectors that require expertise in IP, privacy and technology.
"I'm excited to support students in becoming more confident when it comes to navigating legal issues in industries where the law can lag behind the pace of technology, and where having a command of industry standards and terminology improves a lawyer's ability to achieve success for a client," shares Alayna. "Also, I think we'll have some fun negotiating deal terms, participating in strategy sessions and learning what exciting thing the latest start-ups are up to."
Beyond practicing law, Alayna is passionate about the arts. Her work in theatre has appeared at such places as the Betty Oliphant Theatre at the National Ballet School (Toronto, ON), the Bus Stop Theatre (Halifax, NS) and at McGill University (Montreal, QC).
Alayna grew up in the outskirts of a very small town and loves the pitch dark that exists only outside of city limits.
The Clinic will officially be accepting new clients as of January 2023. Interested parties can email Alayna at a.kolodziechuk@dal.ca