News
»
Go to news main
Introducing the 2022 Bertha Wilson Honour Society Inductees
The Bertha Wilson Honour Society was established in 2012 to recognize Schulich Law's extraordinary alumni and showcase their geographic reach and contributions to law and society. The Society is named for The Honourable Madam Justice Bertha Wilson (LLB '57) – the first woman appointed to the Ontario Court of Appeal and the first female Justice of the Supreme Court of Canada.
This year's Bertha Wilson Honour Society inductees are:
The Honourable Arthur J. LeBlanc, ONS, KC (LLB '68)
Nova Scotia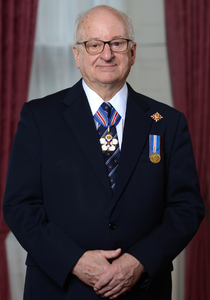 Arthur Joseph LeBlanc was born in West Arichat, Nova Scotia, and attended primary and secondary schools in that region. He graduated from St. Francis Xavier University in 1964 with a Bachelor of Commerce Degree and he earned a Bachelor of Laws Degree from Dalhousie University in 1968. Following graduation, he was admitted to the Nova Scotia Barristers' Society in November 1968.
His Honour practiced law for over 30 years, initially as an associate of Vincent deP Burke and subsequently as senior partner of the law firm LeBlanc MacDonald and Pickup, which was succeeded by LeBlanc MacDonald. He maintained a solicitor's practice concentrating on civil litigation. In 1983, he was appointed as King's Counsel in recognition of his distinguished law career.
While practicing law, he served as a Director with several corporations and development authorities. He was also active with the Nova Scotia Barristers' Society and the Strait of Canso Barristers' Society.
In 1998, he was appointed as a Justice of the Supreme Court of Nova Scotia (General Division) and served on the Bench until he was installed as the 33rd Lieutenant Governor of Nova Scotia on June 28, 2017.
John Wilmot (LLB '80)
Alberta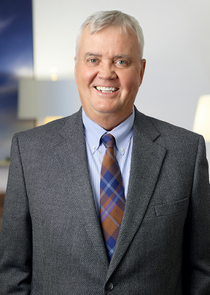 John graduated with his law degree in 1980 after obtaining his Honours History degree from Western University in 1976. After graduating, he headed west, where he began his legal career articling with Burnet, Duckworth & Palmer (BDP) LLP. Led by Jim Palmer (LLB '52), BDP was a young entrepreneurial firm and attracted a core of talented young lawyers. Focusing his practice on the banking and finance areas, John was able to provide BDP's clients with a sophisticated level of business acumen as well as first-rate legal advice with a practical slant. Because of his unique approach, John has been consistently recognized as one of the leading lawyers in Canada and internationally.
John and his wife, Mary, have three children and two grandchildren and still reside in Calgary. They love to travel and have travelled the world extensively. John is a long-time hockey player and avid golfer. He also has a wide range of musical tastes and loves live music.
He is an active contributor to Schulich Law and assisted in the Bold Ambitions fundraising campaign, and, together with his law partner and fellow alum, John Cuthbertson (LLB '79), raised almost $1 million for Schulich Law's James S. Palmer Chair in Public Policy and Law. John was a long-time member of BDP's Executive and Student Hiring Committees and currently sits on the Board of Fear Is Not Love Association (formerly the Calgary Women's Emergency Shelter).
Nancy MacCready-Williams (LLB '89)
Nova Scotia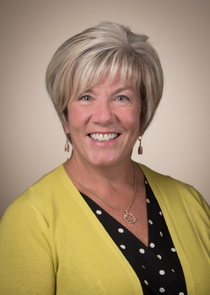 Since 2011, Nancy has led Doctors Nova Scotia in supporting a healthy and vibrant physician community while working with health-system leaders and partners to transform health-care delivery in Nova Scotia.
Nancy's earlier career included the practice of law, followed by a number of progressively more senior roles at the Workers' Compensation Board of Nova Scotia, the last seven years spent as their CEO. Nancy obtained her Bachelor of Laws from Dalhousie University in 1989. She also holds a Bachelor of Commerce degree (Saint Mary's University) and a Master's degree in Industrial Relations (Queen's University). In 2013, Nancy received her ICD.D designation from the Institute of Corporate Directors.
Nancy holds the distinction of being admitted to Atlantic Canada's Top 50 CEO Business Hall of Fame, having been named one of Atlantic Business Magazine's Top 50 CEOs for five consecutive years. She's also the recipient of the Progress Club Women of Excellence Award (Management and the Professions), and the Rotary Club Paul Harris Fellow Award.
Staying active in her community is also a priority for Nancy, who Chairs the Events East Board of Directors overseeing the Halifax Convention and Scotiabank Centres. She has also served on the Boards of the QEII Health Sciences Centre Foundation, Parkinson Canada, Dalhousie University, United Way Halifax Region and Opera Nova Scotia.
Nancy lives in St. Margaret's Bay, Nova Scotia with her husband, Alan, and they have three adult sons Tristan, Sof and Evan.
Penny Tham (LLB '84)
British Columbia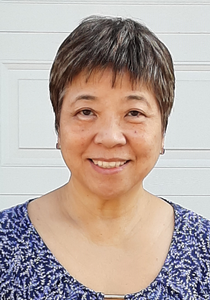 Penny immigrated to Canada with her family at the age of 7 from Calcutta, India. She graduated from UBC with a B.Comm in Urban Land Economics before attending Dalhousie Law School.
Penny began her legal career as a corporate securities lawyer in Vancouver. She was seconded to the BC Securities Commission. She went on to earn an LLM in Securities Regulation from the Georgetown University Law Center. After admission to the New York bar, Penny practised securities law in Washington, DC.
After 5 years she moved to Asia where she held senior positions in Singapore and Hong Kong for Bankers Trust, Barclays Capital and ABN Amro. She also worked in London for Deutsche Bank and the Royal Bank of Scotland. Her last job before retirement was with the International Finance Corporation as the Head of Compliance.
In 2003, Penny was appointed as an expert member of the European Commission's Forum Group. She has written numerous articles on financial regulatory topics and has spoken at many compliance and financial regulatory conferences.
Penny is a proud supporter of Schulich Law, where she has been a mentor, a guest lecturer, and a Law Hour speaker. She also funds a summer internship in business law for first year students.
Now retired, Penny volunteers at Dress for Success, is the Board President of the Vancouver Asian Canadian Theatre, an Advisor at the Vancouver Chinatown Foundation, and a driver for Meals on Wheels. She also served as the project manager for the Chinatown Storytelling Centre.
Lesra Martin (LLB '97)
British Columbia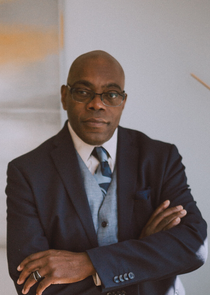 Born and raised in a ghetto city in New York, Lesra packed groceries at the age of 12 to earn money to help feed his family. He was illiterate and malnourished at the age of 15. He was then assisted by a group of Torontonians that provided him with access to an education, helping him to graduate from high school with honours two years later. Lesra is the only one of his eight siblings with a high school diploma.
While learning to read, he came across the autobiography, The 16th Round of Rubin 'Hurricane' Carter, a black boxer who was wrongfully convicted of a triple murder in 1966. Lesra was fascinated by his story and vowed to help free him. Lesra's role in Carter's freedom is documented in the book, Lazarus and The Hurricane: The Freeing of Rubin 'Hurricane' Carter, the movie starring Denzel Washington, and the National Film Board documentary 'The Journey of Lesra Martin'.
Lesra went on to pursue a Bachelor of Arts at the University of Toronto and a law degree from Dalhousie. He articled at a large criminal defence law firm in Vancouver, which led him to work for the Crown Prosecutor's office in Kamloops. Lesra's primary focus and practice became civil litigation which he has been engaged in for over 20 years. He and his wife Cheryl started Martin and Martin Lawyers in 2007.
Lesra is an exceptional lawyer, a dedicated father and husband, and a world-renowned motivational speaker and author of The Power of a Promise.
Anna Myers (LLB '94)
Scotland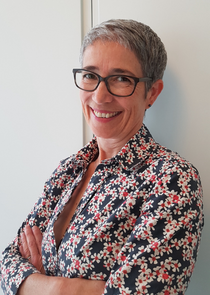 Anna Myers is a lawyer, educator and practitioner based in Glasgow, Scotland. After finishing high school in Halifax, Anna left to travel, work and learn new languages. She completed a BA in History at the Université de Montréal before returning to Nova Scotia to attend Dalhousie Law School. She graduated in 1994 and was called to the Ontario Bar in 1995. She has been a member of the Law Society of England and Wales since 1997. 
In 2000, Anna began working as a legal officer and then as Deputy Director of Public Concern at Work (now called Protect) – a non-profit legal advice centre that focuses on supporting public interest whistleblowers. She has since worked in Europe and around the world with whistleblowers, policy makers, civil society, law enforcement, and academics on the issue of whistleblowing and how to support those who speak up about wrongdoing as a matter of democratic accountability and human rights.
Anna has been an expert adviser to the United Nations and the Council of Europe, but her passion is working with grass roots organisations and whistleblowers. In 2013, she began organising the various NGOs working in the field around the world to support each other's work and in 2018 became the founding Executive Director of the Whistleblowing International Network (WIN), an organisation to strengthen the legal, technical and strategic skills of civil society around the world to support whistleblowers.
Professor Michael Lynk (LLB '81)
Ontario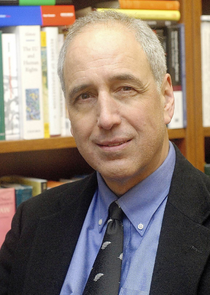 Michael is an Associate Professor at the Faculty of Law at Western University. He joined the Faculty in 1999 and served as Associate Dean between 2008-2011. He has taught courses in labour, human rights, disability, constitutional and administrative law. He also taught at the University of Ottawa, Carleton University and Victoria University of Wellington (New Zealand). He is a native of Halifax, and a graduate of Dalhousie University (LLB) and Queens' University (LLM). His academic work has appeared widely in law review journals and edited book collections.
Before becoming an academic, he practiced labour law in Ottawa and Toronto for a decade. He is a labour arbitrator with the Ontario Grievance Settlement Board and has served as a vice-chair with the Ontario Public Service Grievance Board. He has written widely on the issues of labour law and human rights in the unionized Canadian workplace and is a frequent speaker at industrial relations and labour law conferences.
In 2015, Professor Lynk was named to the Mayor of London's Honours List for his work on humanitarian issues. In 2016, the United Nations Human Rights Council appointed him as the 7th Special Rapporteur for the human rights situation in the Palestinian Territories occupied since 1967. His UN reports have been widely cited, he has frequently spoken at UN, academic and institutional conferences in North America, Europe and the Middle East and he has regularly published opinion pieces on the role of international law respecting the Israeli occupation of the Palestinian territory.