News
»
Go to news main
Inaugural Rule Of Law Lecture Explores "The Rule of Law in Pandemic Times"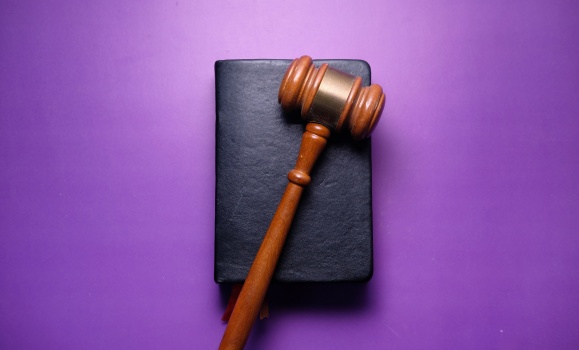 What does the pandemic mean for the rule of law? How can governments balance individual freedoms with supporting the health of Canadians? How have pandemic restrictions impacted vulnerable groups?
These are some of the questions highlighted in the inaugural Rule of Law Lecture, which took place virtually on October 4, 2021. The lecture was delivered by Professor Emeritus A. Wayne MacKay on the theme of "The Rule of Law in Pandemic Times".
The event was co-sponsored by the Schulich School of Law and the International Commission of Jurists (ICJ) Canada, an organization that promotes human rights and the rule of law.
MacKay presented the COVID-19 pandemic as a case study in balancing rights in a health emergency. He reviewed the legal issues raised by government measures to control the pandemic, explored the equity challenges posed by certain restrictions, and noted the potential for future legal challenges.
However, he also predicted that most restrictions will be upheld as reasonable limits on individual Charter rights.
Following the lecture, MacKay was joined in a lively panel discussion by two other distinguished guests: Schulich Law faculty member Professor Sherry Pictou, who holds the Canada Research Chair in Indigenous Governance, and the Hon. Thomas Cromwell, former justice of both the Nova Scotia Court of Appeal and the Supreme Court of Canada.
This event was the first installment in a new annual lecture series spearheaded by ICJ-Canada. The Dean of the Schulich School of Law, Camille Cameron, noted in her opening remarks that the annual lecture reflects the shared commitment by the law school and ICJ-Canada to "respecting, advancing, speaking, teaching and writing about the rule of law."
For those who missed the lecture, the recording is available below from the Schulich School of Law YouTube account. A written version will also be published in a forthcoming issue of the National Journal of Constitutional Law.