News
»
Go to news main
KUDOS! To Professor Wayne MacKay on his retirement
Posted by
Jane Doucet
on June 7, 2017 in
News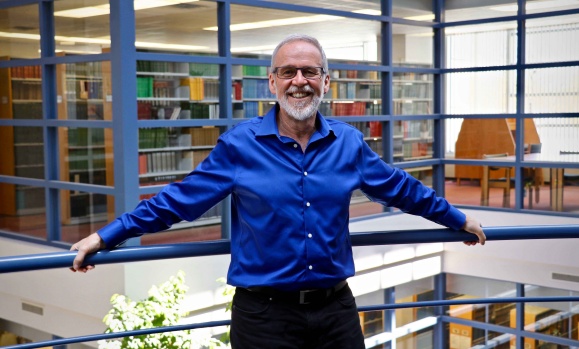 Professor Wayne MacKay joined the faculty in 1979 after completing his clerkship with then Chief Justice of Canada Bora Laskin in Ottawa. He earned his law degree from Dalhousie Law School in 1978, so he began teaching here only one year after he graduated. Over the years he taught many courses, including Constitutional Law, Human Rights, Criminology, and Aboriginal Rights. As he prepares to retire, he reflects on what has changed, what he has learned, and what comes next.
How did your teaching style evolve over the years?
It hasn't changed a lot, but I hope I've gotten better. I've always been an interactive, low-tech, human teacher. I wanted to have a conversation about things, so over the years my classes became less lecture and more discussion. I've had to adapt to technology by necessity outside the classroom, through responding to emails and putting stuff on the law school's website. I'm pleased that students are happy to have a variety of teaching tools.
How have the students changed?
The student body has become more diverse in part due to the IB&M Initiative and also more national in its scope. There are also many more women. The growth in diversity has made the law school a richer and more interesting place to work. Among more recent students, there is a growing concern about finding jobs.
What are some of the lessons the students have taught you?
Humility, and recognizing how much you have to be fully on top of your game to not be caught out while teaching because there might be a student who knows more than you. [The late] Dianne Pothier was an example of such a student. Given her visual challenges, it's amazing what she was able to accomplish. And there are other students who overcame huge challenges. My students also taught me about the value of the wealth of international and other experiences; many had travelled all over the world and done interesting things before law school.
What do you feel is the law school's greatest strength?
Its great students, and the fact that they're nation-wide students who have excellent academic skills and abilities and great social conscience.
Career-wise, what are you most proud of?
Receiving the Order of Canada for my human rights work and the Weldon DLAA & LSS Award for Excellence in Teaching Law twice. I'm proud of my high-profile policy work and advocacy, especially around cyberbullying, sexual assault on university campuses, and the New Brunswick redesign of education system inclusion. I'm also proud to have been the first director of the IB&M Initiative at our law school, and of the litigiation I did in the 1986 Luke Ellwood case and the 1987-88 Laurent Lavoie case.
What will you miss most?
Definitely not the marking! I'll miss student contact, without a doubt, both in the class teaching setting and individual contact, particularly around research assistants, which is when you get to know people really well. I'll also miss many people at all levels, from support staff to custodians to faculty.
What's next?
I'll be co-writing with three students a special edition of the Supreme Court Law Review on retired Supreme Court Justice Thomas Cromwell's Charter of Rights legacy (Professors Robert Currie and Steve Couglan wrote chapters). I'll continue with my research on sexual assault on university campuses. I'd like to continue my partnership with local and national media; I enjoy explaining law to broader, non-law audiences. Personally, I work out and row at the gym six days a week, and I might offer some personal training for other members.