News
»
Go to news main
2017 Convocation profile: Honorary Doctorate Elizabeth Cromwell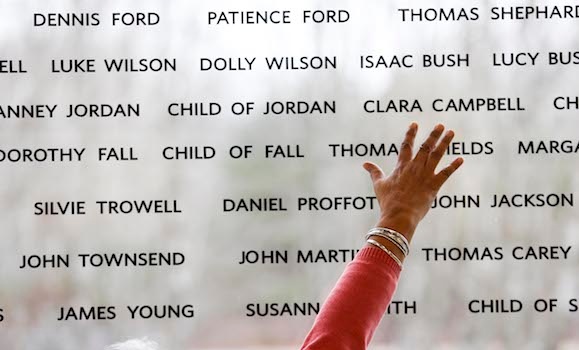 Honorary degree recipient Elizabeth Cromwell has worked tirelessly to have the contributions and struggles of the Black Loyalists recognized as a central piece of Nova Scotian and Canadian history.

On May 26, Ms. Cromwell, a long-time advocate of Nova Scotia Black Loyalist history, heritage, and culture, will receive an honorary degree from Dalhousie University at the Schulich School of Law's Convocation ceremony, which will take place at the Dalhousie Arts Centre.
For more than 30 years, Cromwell has been on a mission to bear witness to Black Loyalist history and culture and make it accessible to Nova Scotians and Canadians. Thanks in large part to her tenacity, vision, and determination, the rich story of Black Loyalist endurance and resilience is finally being told.
Born in Shelburne, Cromwell studied at the Halifax Vocational School, graduated in 1969 as a social welfare worker, and spent her career working with the Children's Aid Society of Shelburne County. She is a founding member of the Black Loyalist Heritage Society (BLHS) and served as president until 2002 and again from 2008 until 2016. Through her efforts, the BLHS opened its doors in Birchtown in 2015, commemorating the lives and experiences of Black Loyalists in what was once the largest settlement of free Blacks outside Africa.
Cromwell was determined that Black Loyalist history be recognized as an integral building block of our provincial and national identity. For her dedicated efforts, she previously received an honorary degree from Mount Saint Vincent University, the Queen Elizabeth II Diamond Jubilee Medal, and the Multicultural Volunteer of the Year Award from Volunteer Nova Scotia. Under her leadership, the BLHS also won a Race Relations and Human Rights Award from the Nova Scotia Human Rights Commission.
Ms. Cromwell's accomplishments in establishing the Black Loyalist Heritage Centre exemplify African Nova Scotians' role, as a distinct group, in building this province and nation. As Dalhousie begins to celebrate its 200th anniversary, it is especially important that African Nova Scotian history and presence be acknowledged, including our contributions to the university.

~ Professor Michelle Williams, Director, Indigenous Blacks & Mi'kmaq Intiative
Cromwell worked with others for over 25 years to collect, protect, celebrate, and share African Nova Scotian history and culture, despite numerous obstacles, including an anti-Black racist hate crime that burned the original heritage centre to the ground.
"Like the Black Loyalists, Ms. Cromwell persevered and triumphed," says Williams. "Now thousands of people benefit from her work in myriad ways, including researchers and academics in the fields of archaeology, history, sociology, and law. Perhaps the most profound impact has been upon African Nova Scotians who were given the invaluable gift of more knowledge about our families, ancestors, origins, and contributions. Ms. Cromwell's tenacity, grace, and vision reflect the best of the character, values, and standard of excellence that Dalhousie seeks to achieve."
On advocacy
We asked Elizabeth Cromwell to share her advice on advocacy with our graduating advocates. Here is her wisdom:
A person should be fully aware of the commitment required to take on a serious issue. Make sure you have people around you to use as a sounding board, but be aware that they may not always agree with your direction or approach.
Taking on an issue isn't just a commitment of professional or work hours; it always takes a great part of your personal time as well. If you have a passion for something, be prepared for the negative, which seems to come out of left field from directions you never anticipated.
Have confidence in yourself and don't be reluctant to regroup and refocus when things seem impossible.